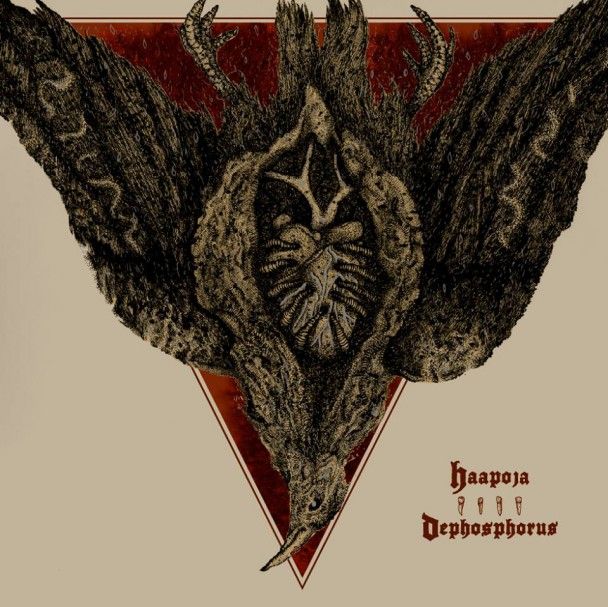 Dephosphorus are avant-garde black metallers hailing from Greece, and their last album received its fair share of plays on my end. We're fans of the band's work, specifically because their music is psychedelic and visceral, in a way that can only be described as controlled chaos. After the release of their most recent LP, 2013's Ravenous Solemnity, the band are getting prepared to release a split with Haapoja, a band with its own specific style of chaos that combines hardcore-style vocals with black metal, making for quite the combination.
The split LP, effectively if not unimaginatively titled Collaboration, will see release February 12th via Handshake Records and will feature nine tracks — five from Dephosphorus and four from Haapoja. Stereogum have dibs on the exclusive premiere of a track from each band in Dephosphorus' 'Abstraction Maze' and Haapoja's 'Pakon Sanelema.' Get blasted on both acts' progressive blend of black metal and hardcore right here and report back with your findings.
This split is going to rule. I can't wait to get it, and you shouldn't sleep on it either! A cursory look around Handshake Inc's website makes no mention of the collab or of a pre-order, so if you're interested in landing a copy of the record, it would be beneficial to keep your eyes on Dephosphorus' and Haapoja's Facebook pages. More info when we get it!
-SS