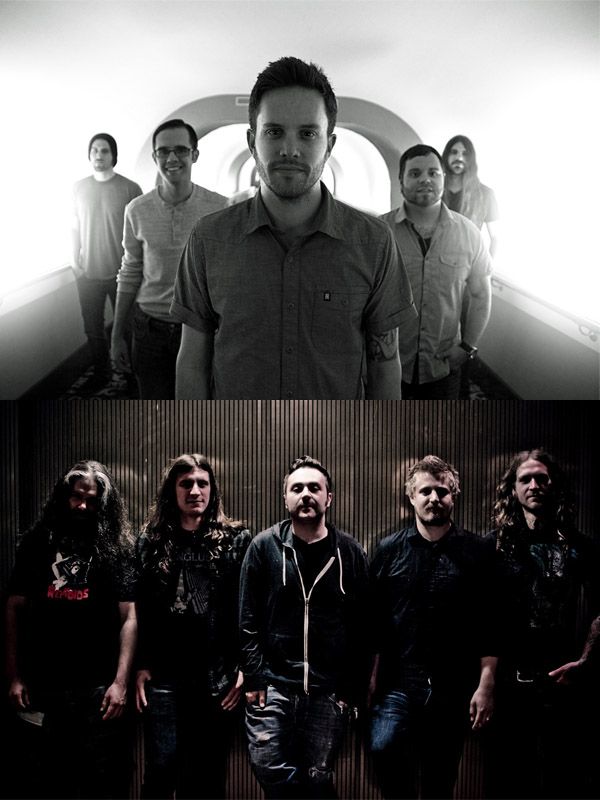 Between the Buried and Me are on the home stretch of recording their hotly anticipated rock opera, pushing for a tentative summer release through Metal Blade Records. Naturally, the band will have to tour in support of the record's impending release in the meantime, and between the act's headlining spots at the recently announced Texas Independence Fest and New England Metal and Hardcore Festival, the group will be travel-ready with a new setlist guaranteed to see audiences between Austin, TX and Worchester, MA.
So of course it's a lock that we'll see Between the Buried and Me touring North America this spring (hopefully with new material in their set!), but a full itinerary and supporting lineup are currently unknown. However, post-metal act The Atlas Moth are strongly hinting that they will be involved in the trek.
On their official Facebook page, The Atlas Moth dropped a line about announcing a tour in support of one of New England Metal Fest's headliners. Since then, both Between the Buried and Me and Atlas Moth have been confirmed to be at Texas Independence Fest as well. With this much evidence, it's safe to say that this isn't a coincidence.
So it looks like Between the Buried and Me will be on the road in April, and the extent to which the group will be touring is up in the air. However, the act will appear at Bonnaroo in June. Maybe we'll get a massive two-month headliner culminating in the release of the new album? That much is merely speculation at this point, but it's fun to think about. We'll be sure to let you know as soon as word comes in.
– JR