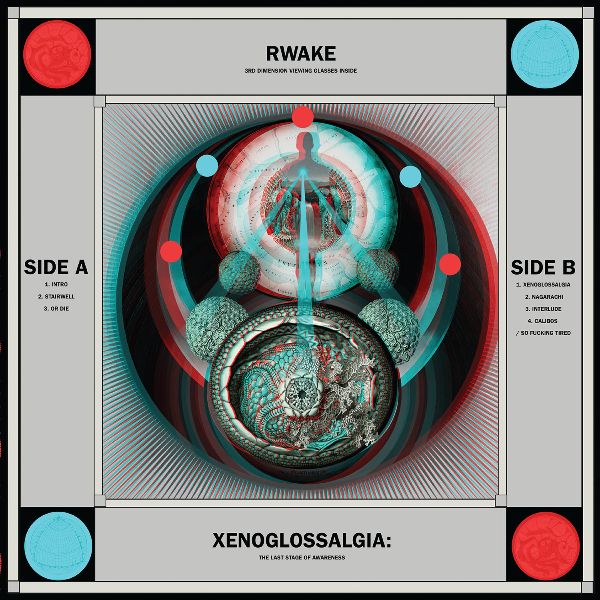 Arkansas sludge/doom outfit Rwake became known as one of the genre's greatest visionaries when they released Rest in 2011. The record was apocalyptic in nature and nearly epic in its depth, and I've been patiently waiting for a followup. It's been a while, and with no signs of life outside of some local shows popping up, it may be even longer before we get some new music from the group. Fortunately, we can be adequately held over as Relapse are officially releasing a remastered version of the band's original demo Xenoglossalgia: The Last Stage of Awareness for the first time ever.
From the press release:
Originally released in 1998 when the band were barely in their 20s, Xenoglossalgia is a document of the band discovering and experimenting with their sound. Glimmers of the deeply psychedelic sludge the band would become famous for are there, coupled with moments of Emperor influenced symphonic metal. Now, almost 20 years later, Rwake's first official recordings have been fully remastered by Brad Boatright (Sleep, High On Fire, Integrity, etc) and made available for the first time ever outside of their hometown.
A first look at the record's layout (which features 3D artwork!) and music have been made available below in the form of an excerpt from the 45-minute epic 'Calibos/So Fucking Tired.' If you're only familiar with the Rwake sound heard on their full length records, this track is bound to be a trip.
[youtube src=https://www.youtube.com/watch?list=PLF16E987D3E91E322&v=4_hJTAYZNqg&feature=player_detailpage#t=0&w=560]
The remastered pressing of Xenoglossalgia appears to kick-off Relapse's 25th anniversary celebration throughout 2015 which sees the label releasing influential and formative albums that they have released (or otherwise acquired) throughout their history on limited silver vinyl. You can read more about that here.
The album will be released on February 10th via Relapse Records. Physical pre-orders are available at this location. – JR