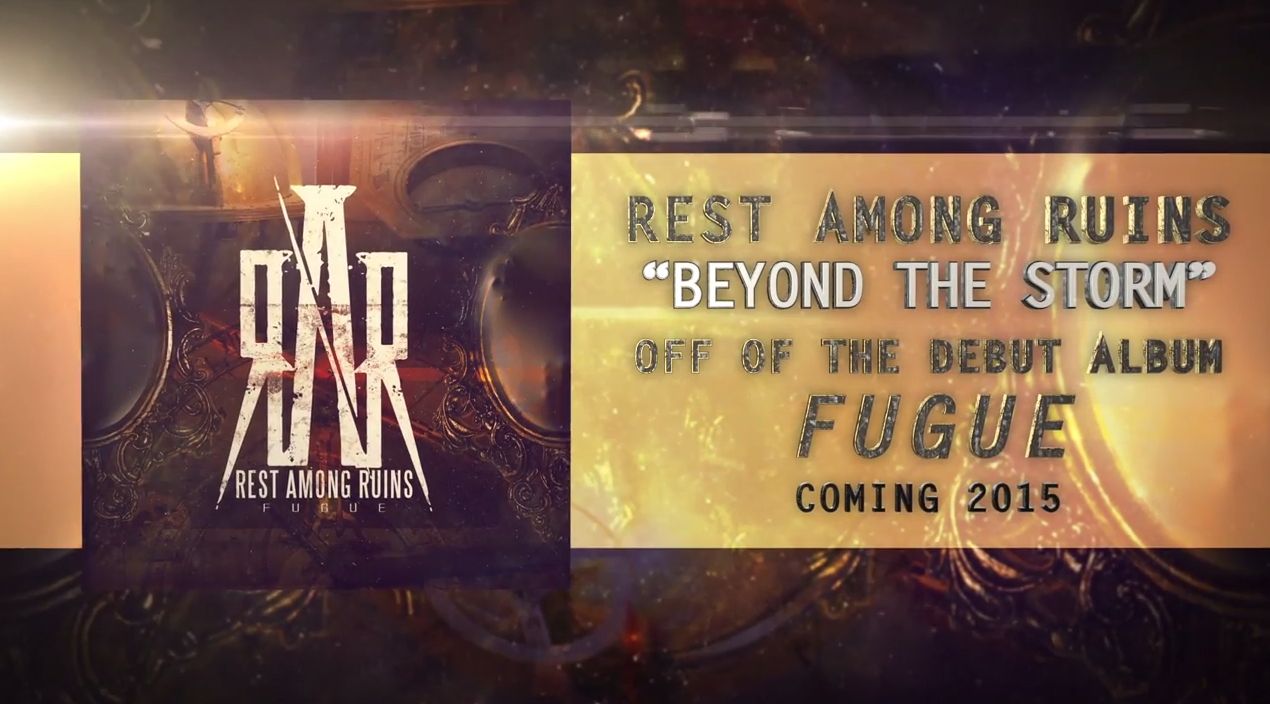 Rest Among Ruins are now announcing the first "chapter" of a 14-song concept album in Fugue. "Beyond the Storm" is set to pave the way for the upcoming melodic death album, produced by Drewsift Stalin and features Mike Semesky (ex-Intervals, ex-The HAARP Machine, Raunchy) on vocals, rhythm guitar, and bass, Ben Schmitz on lead guitar, and Geoff Palmer on drums.
Semesky announced the release of the first track earlier today.
I'm excited to announce the release of "Beyond The Storm", the first chapter of the 14 song concept album "Fugue" by my studio band @restamongruins The band features the infinitely talented Ben Schmitz on lead guitar, Geoff Palmer on drums, and myself on vocals, rhythm guitars, and bass. Fugue will be out in 2015. Check out the song stream of "Beyond The Storm" on YouTube!
We would like to give a huge thank you to our producer, @drewsifstalin who truly became a part of this album's vision and committed an unmeasurable amount of time, energy, and creativity to take Fugue to the level it needed to be. We'd also like to thank @jordansalmon for his incredible artwork and @seanvincentcurry for his design skills!
I hope you enjoy the first dose of our album and I can't wait for you to experience the story and stylistic variety of Fugue in its entirety! Guitar playthrough videos, more new music, and release details are soon to come!
Fugue will be out sometime in 2015.
-KG