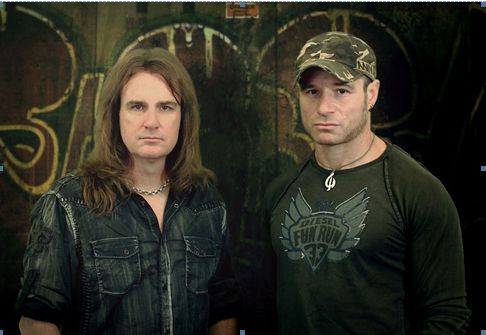 Dave Ellefson (Megadeth) and Jay aka Johnny Wore Black
You've just convinced one of the best known bassists in metal to collaborate with you on your new record. So what are you (really) listening to? The answers after the jump.
Jay is the moniker behind the project Johnny Wore Black and is the architect of a new record featuring longtime Megadeth bassist Dave "Junior" Ellefson.
When Jay isn't creating his own brand of "dark, atmospheric musical intrigue" he's working as a stuntman on such films as Les Miserables, The Dark Knight Rises, Fast and Furious 6 and most recently, Fury with Brad Pitt.
So we asked Jay what he's been "really" listening to and here's what he told us.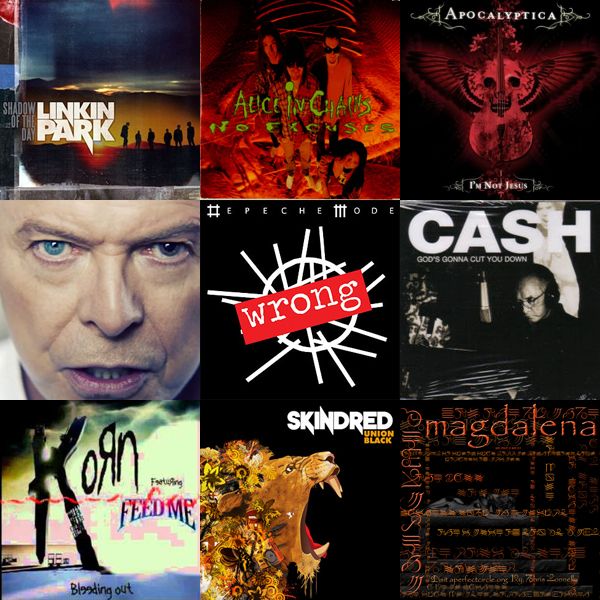 Linkin Park – Shadow of the Day
Alice in Chains – No Excuses
Apocalyptica – I'm Not Jesus
David Bowie – Valentine's Day
Depeche Mode – Wrong
Johnny Cash – God's Gonna Cut You Down
Korn – Bleeding Out
Skindred – Union Black
A Perfect Circle – Magdalena
Check out "All the Rage" by Johnny Wore Black here:
[bandcamp width=100% height=120 track=3498776338 size=large bgcol=ffffff linkcol=0687f5 tracklist=false artwork=small]
As always, be sure to post your 3×3's in comments, on Facebook, or tag #HeavyBlogisHeavy on Instagram
–BS