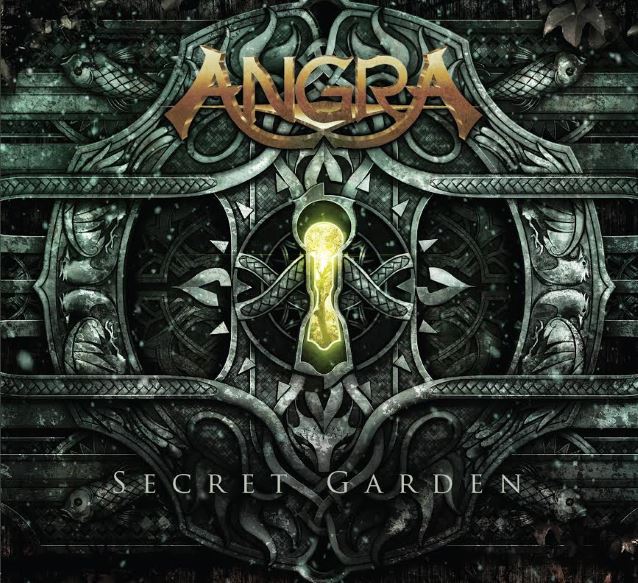 Angra are one of the best prog-power bands you know nothing about. Temple of Shadows is a masterpiece, an album which melds ferocious power metal riffs and vocals with progressive song structure and varied influences throughout. The band have been silent for a long time now only to now suddenly erupt with a new track, 'Newborn Me'. Not only that, but this track apparently comes from a new album, titled Secret Garden, which will see release in Japan on December 17th and Europe on January 16th. Head on over the jump to check it out!
[youtube src=https://www.youtube.com/watch?v=XxY5pHps5xU&list=UUs2d4-YjBHDwQn4tgwvDNRw&w=560]
While the track starts off a bit weak, with the vocals placed in a weird place in the beat, it soon picks up to heights we know Angra are capable of. The middle iteration of the verse is replete with amazing synths operating alongside to the guitars, only to then give way to the latin guitar which characterized the band in the past. The vocals are amazing as usual and the whole thing just screams freshness and power. I am definitely on the edge of my seat for this release, look for a review soon!
-EK