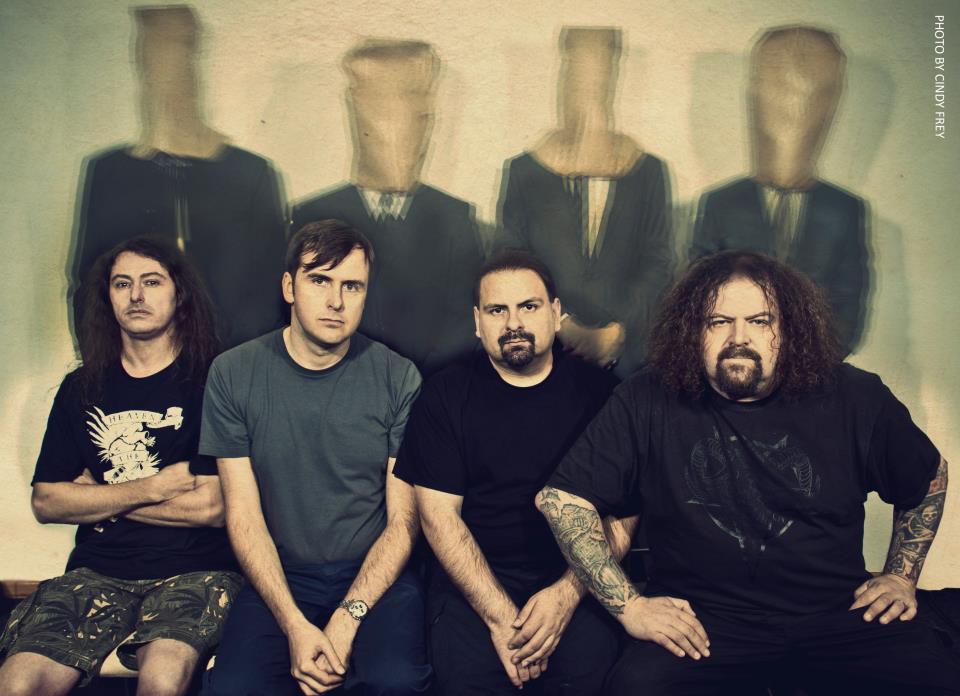 The gods of grind smile on this day. Grind pioneers Napalm Death have a new album coming out on Jan. 27 called Apex Predator – Easy Meat, and they have released the first cut from it. It's called "Cesspits", and it lives up to its namesake. Head on over the jump for your first listen!
The good folks at Decibel have the exclusive stream. Simply put, this song is everything we've come to know and love from Napalm Death. It's fast, it's ultra heavy, it's chaotic as hell, and it's even catchy. The forefathers of grind don't really have a bad album, and it's sounding like Apex Predator will be just as great as everything else they've ever put out. It will be interesting to see if they continue along the somewhat experimental route they took on their previous album, Utilitarian, this time around. This track doesn't really seem like it, but then again, it's only one song.
Apex Predator – Easy Meat is going to be one of the first must-have releases of 2015, and to top it all off, Napalm Death will be headlining the Through Space and Grind Tour, which features a totally badass line up including Voivod, Exhumed, Iron Reagan and Black Crown Initiate. Coincidentally, the tour kicks off on their new album's release date in Miami, FL. Get dates for this absolutely mustn't fricken miss tour here.
– AL