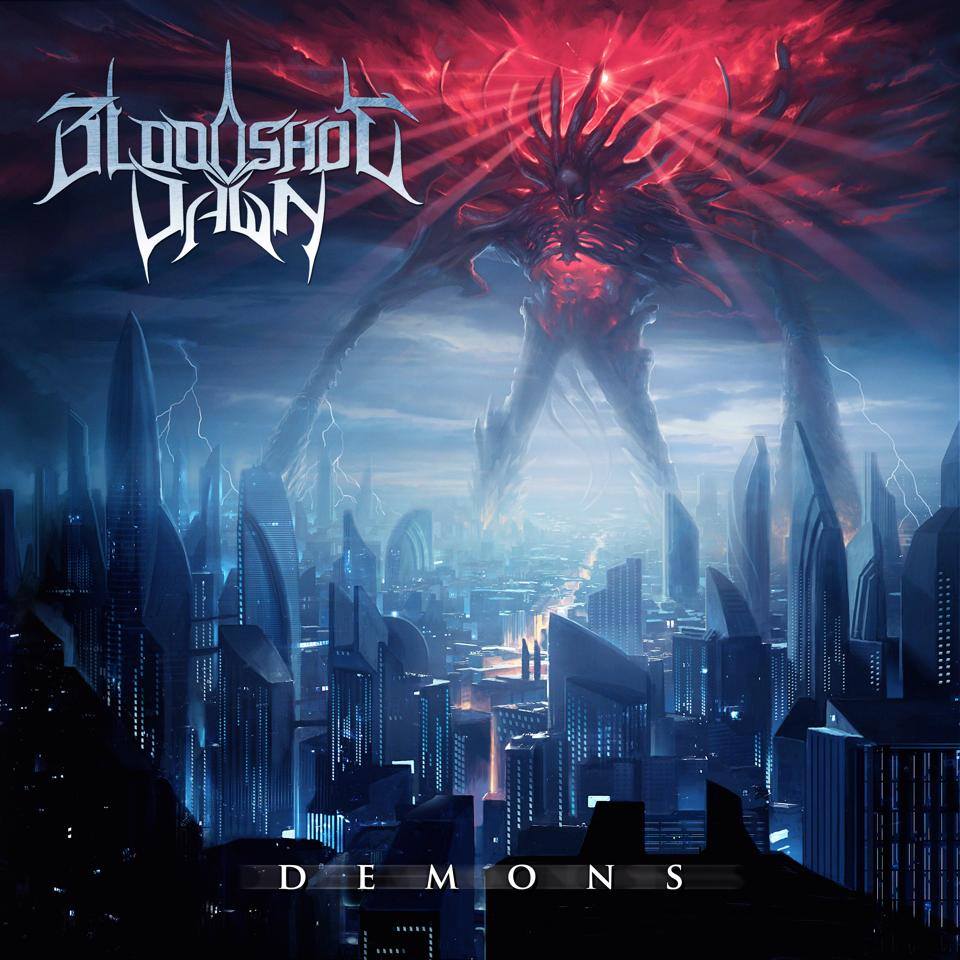 It's no secret that most of us here at Heavy Blog HQ are huge fans of UK melodeath act Bloodshot Dawn. Noyan recently drooled over their sophomore effort Demons, just as he should – it's a completely drool-worthy album which will likely end up on many of our year-end lists. With their unbelievably tight playing and patented brand of thrash-inspired riffs, the band has breathed new life into an otherwise stale genre, and surpassed even their progenitors in sheer excellence. If you haven't caught up to them yet, this is the perfect opportunity, as they have just released a new lyric video for the seven minute-epic 'Unified'. You can check it out after the jump, along with some additional onions.
It's pretty much your run-of-the-mill lyric video. Not the most exciting thing ever, but just looking at animations of the already amazing artwork is enough to win me over. Add on top of that the song itself, which kicks all kinds of ass, and you've got the perfect jump-start to tip off your week!
Demons was released by the band independently and is now available for streaming and purchase via their bandcamp.
-DA