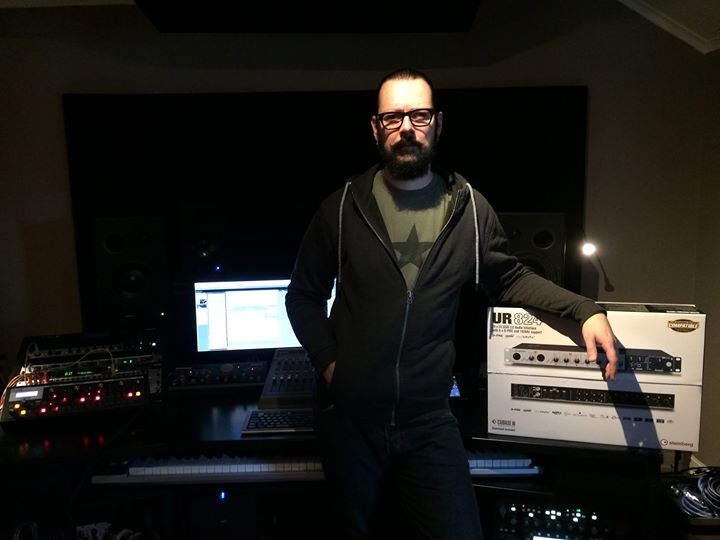 Even though the Emperor reunion gigs have been the highlight of 2014 for legendary black metal musician Ihsahn, that hasn't stopped him from hammering away at the follow-up to 2013's Das Seelenbrechen, the latest in a series of critically successful progressive metal solo albums. Not only that, but in shaping the new material and lining up gigs for 2015, Ihsahn has formed a new live band from scratch, effectively relieving Leprous of their duties.
Now, [touring with Emperor] has not kept me entirely busy for the whole year, so since January I've also been writing material for the next Ihsahn album, partly interrupted by rehearsals, shows and a total rebuild of our studio.
On the live front, several shows are all ready announced for 2015, and I'm excited to tell you that I'll be back on stage with a new, handpicked line-up that I am confident will take my songs to a new dimension.
On that note, I'd like to thank Leprous for a fantastic collaboration over many years!! They have been invaluable in getting my songs to the stage and we've had some great trips around the world. Maybe now we'll actually get to watch each other's shows.
That's it from an autumn-dressed Telemark……Now, to the batcave!
As big of a bummer as this is, this of course leaves Leprous free to focus on their own music. The group's latest effort Coal is over a year old now and they've only recently wrapped up their first ever US tour (which we sponsored! — photos here and live video here) so it's safe to assume that Leprous might be interested in working on a new album for themselves.
Fingers crossed that we get to see more of Leprous in 2015 in addition to the Ihsahn record that we already know is coming. More info when we get it!
– JR