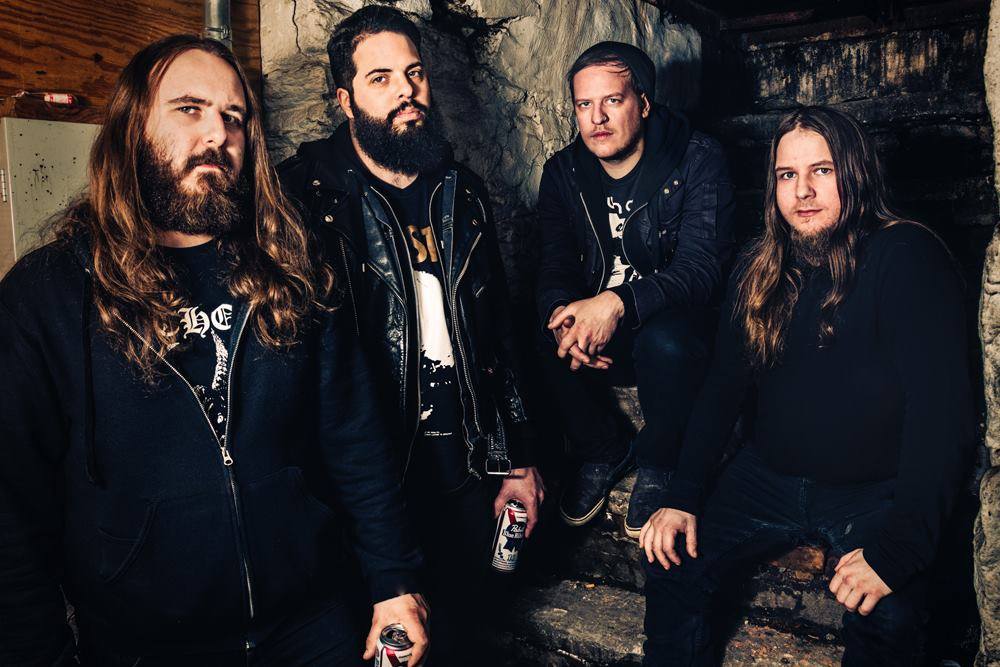 Abigail Williams are shifting styles across the black metal spectrum almost as fast as they swap out members, and it's typically always for the better. The band blossomed into atmospheric black metal in the realm of Wolves in the Throne Room for 2012's Becoming, which was one of my personal favorites from that year. Now the band are on the move once again with a new lineup and a new sonic direction, and while they're putting finishing touches on the highly anticipated record, they've decided to tie fans over with early versions of two brand new songs that are now streaming with our friends at No Clean Singing.
Featuring sole founding member Ken Sorceron and past and present members of Wolves in the Throne Room, Indian, Nachtmystium, and Lord Mantis, Abigail Williams are now operating as a de-facto "supergroup" and exhibits a corrosive and almost psychedelic black metal sound that blows Nachtmystium's entire discography out of the water. Hooks, melodies, and grooves emanate from the murky depths, and it could very well be the group's opus to date.
Of course, this will remain to be seen. According to NCS and Sorceron, these are early versions that may sound very different when the album drops in 2015. Expect some news from the group before the end of the year.
So give 'Forever Kingdom of Dirt' and 'Will, Wish and Desire' a listen. And wouldn't you know it, these are the same two songs we recorded the band performing at Saint Vitus early this year. Watch our pro-shot live footage below:
– JR