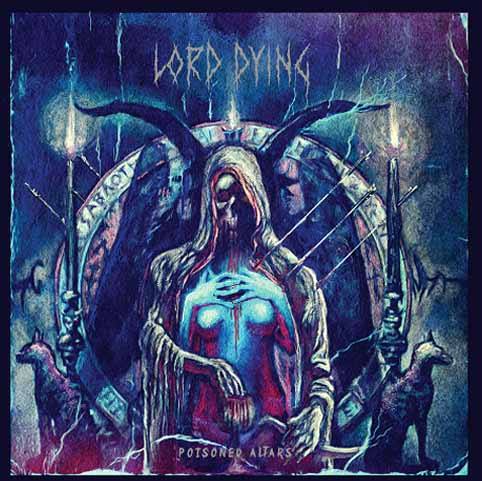 Portland, Oregon stoner/sludge outfit Lord Dying have announced their sophomore album, Poisoned Altars. This time, the group worked under Toxic Holocaust's Joel Grind for production duties, which could be telling of a subtle change in tone from their 2013 record Summon The Faithless, which was recorded by notable black metal producer Sanford Parker.
An album trailer featuring new music can be heard after the jump.
The teaser definitely demonstrates the difference in production sensibilities from Joel Grind compared to Parker's more beefed-up and hazy qualities (listen here), but it's sure to be a killer record nonetheless.
Expect pre-orders and a full-length track stream to pop up soon. Poisoned Altars will be out January 27th via Relapse Records.
– JR