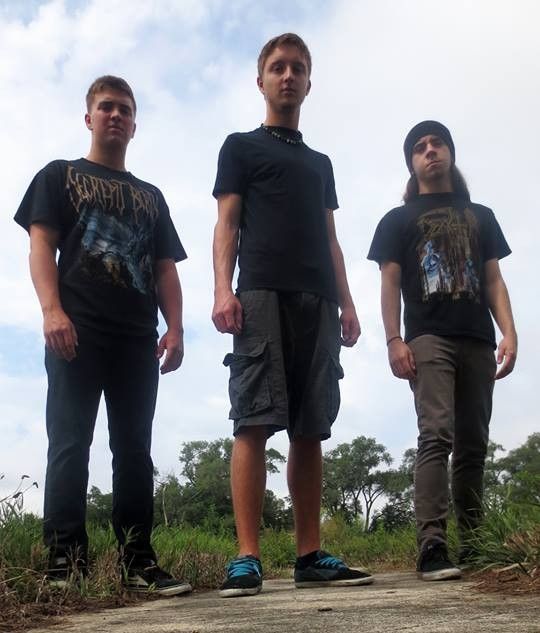 We're all busy in the Heavy Blog treehouse putting together our top ten lists for 2014. So imagine "my face when" I read that my surprise top five pick for Album of the Year suddenly breaks up. All is revealed after the jump.
Cimmerian is one of the first bands I ever profiled for Heavy Blog. The suburban-Chicago based teens released a record called Hollowing in January that has been in my heavy rotation playlist ever since.
Hollowing is pretty much exactly my kind of music. It combines great songwriting with imaginative leads alll laid over a bed of Blackened Death Metal. It has prog elements but isn't a prog record. And considering these were guys in or barely out of high school, it made the whole thing more impressive.
So imagine my reaction when I read this Friday evening Facebook update signed by lead guitarist and vocalist Dean Nagel.
"After 4 strong years of being together as a band, It is difficult to say that we will be taking a long break. It has been a great time sharing our music with all of you and playing some awesome shows, but it is now time for me to focus on school and pursue other projects. We appreciate all the support you've given us throughout the years, it was an amazing experience. It's hard to say when or if we will one day be back together, but there is possibly at least one more album left in us. We will never forget the memories we've had as Cimmerian and will continue to be passionate about making music. Thanks again everyone, and we hope you understand."
Sure I understand that real life gets in the way and school is an important thing but please let there be "at least one more album left in us."
In the meantime, please check out Cimmerian's Hollowing. I hope some of you will become as obsessed by it as I have.
[bandcamp width=350 height=470 album=1235754434 size=large bgcol=ffffff linkcol=0687f5 tracklist=true]
-BS