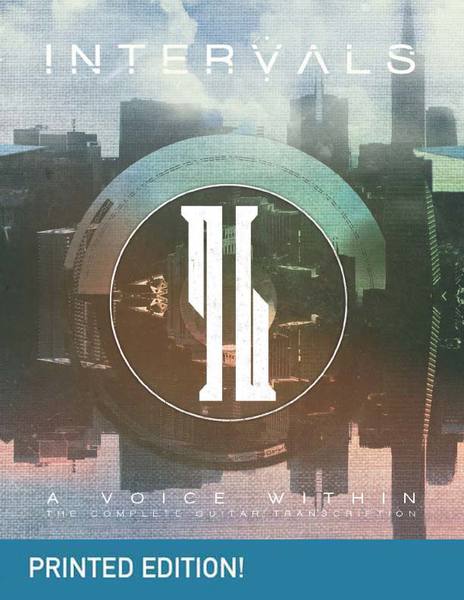 This week, Toronto-based progressive metal outfit Intervals announced the release of the official tab book for their first full-length album, A Voice Within through Sheet Happens Publishing. At 177 pages, this book is chock-full with everything you need to learn to play just like Aaron and Lukas, who went the extra mile and even included picking and technique suggestions this time around (a tab book for their EP, In Time, is also available through Sheet Happens!).
The tab book is available in both digital download ($20) and print formats ($25) and can be purchased from the official Sheet Happens website.
Pick up your preferred format up today and get crackin' on those YouTube covers!
By the way, in case you missed our review of A Voice Within, you can check it out here!