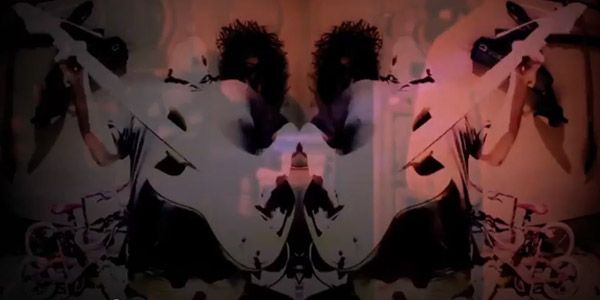 The insurgence of what we at Heavy Blog like to call post-death metal has made 2014 my personal highlight of the last few years of heavy music. Alongside Artificial Brain, Pyrrhon have championed this movement and now, with their debut music video, have put a face to a name for this exotic brand of extreme music. The recently released video for 'Sleeper Agent' is much like their debut album, Mother Of Virtues, in that it takes various elements of countless genres and blends them seamlessly into an all together visceral experience. Watch the video after the jump and fight me if you don't agree.
MetalSucks premiered this kaleidoscope of colors and mirrored visuals which are a perfect match for the restrained hostility that the track oozes. Strobing colors and layer upon layer of sludge covered riffs are punctuated by a visual style resembling a new take on the Rorschach test. While the video is mainly performance shots of the band, the psychedelic nature of the music and the video go hand in hand. The whole experience is a bit of a trip, something which the band clearly intended when creating the atmospheric death extravaganza that Relapse released this year.
While I have your attention, check out our swag as fuck footage of Pyrrhon and Tombs at Saint Vitus, courtesy of the talented Nick Cusworth. Catch Pyrrhon alongside Artificial Brain and Gigan if they are playing a date near you soon. I would be there but you know, the Atlantic Ocean.
-MM