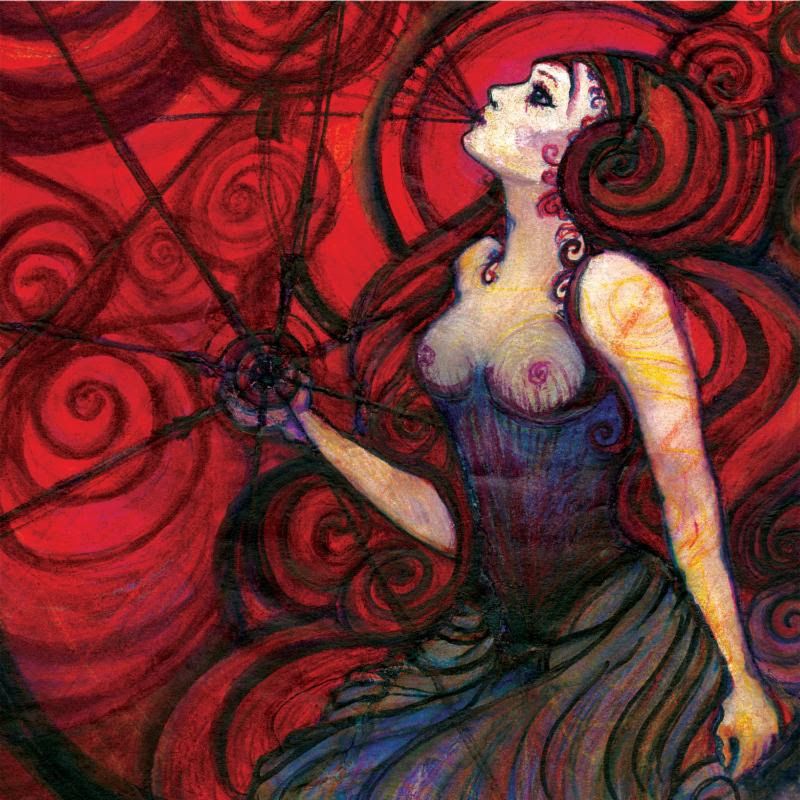 While we haven't been covering the issues surrounding Nachtmystium main man Blake Judd very closely, you're all surely familiar with the controversy surrounding the group's latest release The World We Left Behind. Apparently, Judd was selling pre-orders of what was supposed to be the group's last effort through the band's Facebook page, and when the album's release came and went, those orders were left unfulfilled. Given Judd's notorious past for allegedly ripping-off fans, many fans felt a strong sense of deja vu, leaving many to posit that Judd's supposed sobriety and enlightenment were a facade. To make matters worse, both Nachtmystium and Blake Judd's Facebook pages have been removed from Facebook, giving fans who ordered through the band's channels no avenue for grievance.
Fortunately, the band's label Century Media Records have gone above and beyond by announcing that they will be honoring all of Judd's "lost" pre-orders while making it very clear that they will not be working with him ever again. Read the label's statement after the jump.
Century Media Records understands that many people have not received their copies of NACHTMYSTIUM's 'The World We Left Behind' even though they pre-ordered the album directly from front-man, Blake Judd. We know that this is not only frustrating but also a letdown to the fans of the band. So, we'd like to help out in this situation and deliver the fans their pre-ordered copies on the format that they ordered. Please e-mail [email protected]a.com with proof of your order and we will get you your copy of the album on the format(s) that you ordered them on. We just ask that this e-mail address be used for issues with 'The World We Left Behind' band direct pre-order issues only. Blake will not be reading any of the e-mails and we will not be forwarding any e-mails about other items that Blake sold through his personal pages or the NACHTMYSTIUM Facebook page.
'The World We Left Behind' also marks the last album NACHTMYSTIUM has with Century Media Records. We wish Blake Judd the best of luck with all future endeavors, both musically and personally.
Props to Century for even bothering to deal with something that wasn't even their problem to begin with. This is just another nail in the Nachtmystium coffin; even if Judd goes through with continuing the band, the legacy has been squandered and Judd's credibility has been destroyed. Proceed with caution when it comes to dealing with the band or any of Judd's projects in the future.
The World We Left Behind is out now, and it's not bad. If you still care, make sure you get it through Century Media or a trustworthy distro.
– JR