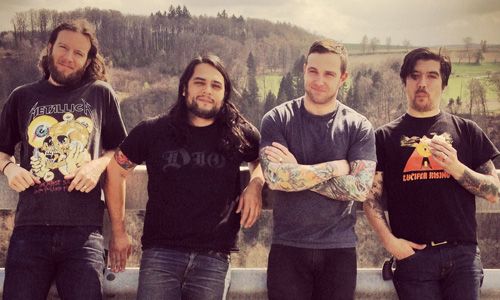 Nate Newton, Caleb Scofield and Aaron Turner's post/sludge metal band Old Man Gloom are poised to release the follow up to their atmospheric and crushing 2012 release, NO, titled The Ape of God. The album will be released this November on CD via Profound Lore records, with Sige Records handling the pressing of vinyl copies. Check out more details after the jump!
[fb_embed_post href="https://www.facebook.com/hydrahead/photos/a.418895117231.192415.17962117231/10152642245392232/?type=1&theater/" width="550″/]
NO saw the band return with their first new material since 2004's Christmas, and was well received by both critics and fans. Aaron Turner is handling the album's artwork, and over the past few days has been posting updates about it on his Instagram page. This is certainly and album to keep an eye on for fans of post-metal, as well as anyone who enjoys the work of the people involved.
-CK