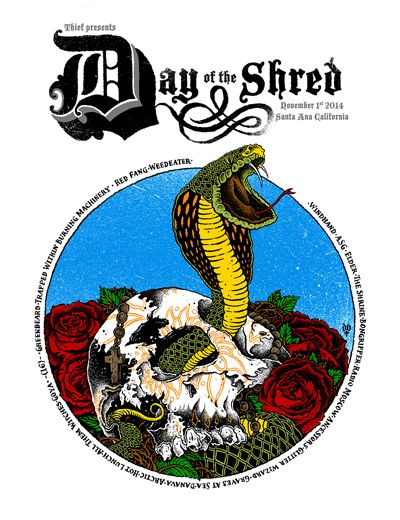 Day of the Shred has announced its 2014 lineup! The all-ages show taking place exclusively on Saturday, November 1st at The Observatory in Orange County will include such class acts as the inimitable Red Fang, sludge superstars Windhand. and the rippers of bongs, Bongripper. And so many more!
Red Fang
Weedeater
Windhand
ASG
Bongripper
Elder
Ancestors
-16-
The Shrine
Radio Moscow
Arctic
Danava
Graves At Sea
All Them Witches
Hot Lunch
Goya
Glitter Wizard
Trapped Within Burning Machinery
Greenbeard
No other bands are set to be announced.
If you're in the Santa Ana area, don't miss this!  Tickets are $38 and are currently available through The Observatory's website.
-KG