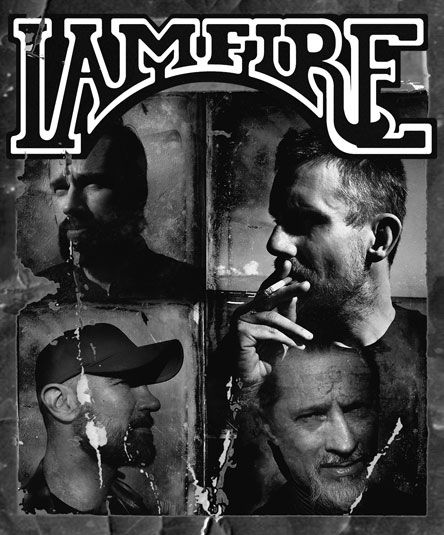 Festivals are not everyone's cup of tea. From sleeping in a tent to often shoddy sound, conditions sometimes get in the way of the shows themselves. However, festivals can also be a great opportunity to discover new music, as a large concentration of bands and too much time on your hands lead to exploration. I first heard Electric Wizard at Hellfest 2009 and fell in love with Clutch at the same festival. Recently, I had the great pleasure of travelling to Download Festival (also known as Donington Festival, as Vincent Cavanagh from Anathema vehemently reminded the crowd). To kick open the festivities, I went to listen to a band I hadn't heard of before: IAMFIRE. Check out what blasted from the amps on that fateful day, below.
Needless to say, I liked what I heard. Mixing the sludgy goodness of Torche with higher pitched vocals and a captivating on stage performance, these guys were absolutely infectious. The track above, 'Eyes Wide Open', opens with some massive riffs that resemble the slower passages of Mastodon, with their firm, distortion-driven backbone. My absolute favorite part however comes at the three and a half minute mark, with vocalist Peter Dolving displaying amazing range; all the way from the peak of a scream, down to the droll of the verse. Another excellent part begins around the five minute mark, with the song descending even forever into sludge and undeniable groove.
Unfortunately, very few tracks are available online. I've been playing those available constantly since getting back from the festival. Hopefully we'll see more material from them in the future and perhaps even a full length release? Time will tell.
-EK