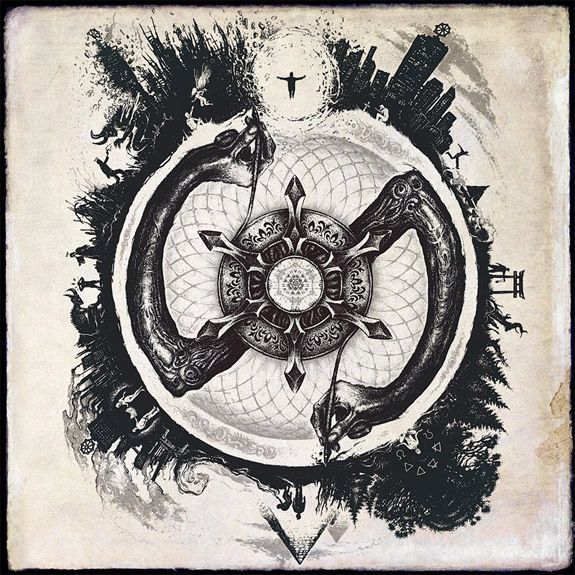 Purveyors of the 'big dick groove' and all things monolithic and juddering, Monuments have returned with yet another track from The Amanuensis, boss guy and slave-driver Jimmy described as 'the catchiest album I've heard thus far in 2014'. Upon hearing 'The Alchemist', I think you might be inclined to agree.
Combining what is probably the heaviest riff they've ever put out with some truly huge and soaring vocals, courtesy of Chris Barretto — I can definitely see it. Their debut Gnosis was full of chunky riffs and great tracks, but this definitely sounds like a huge step forward in refining and honing exactly what their sound is about.
So be sure to check The Amanuensis when it drops June 23rd in EU and July 8th in the US.
– DL