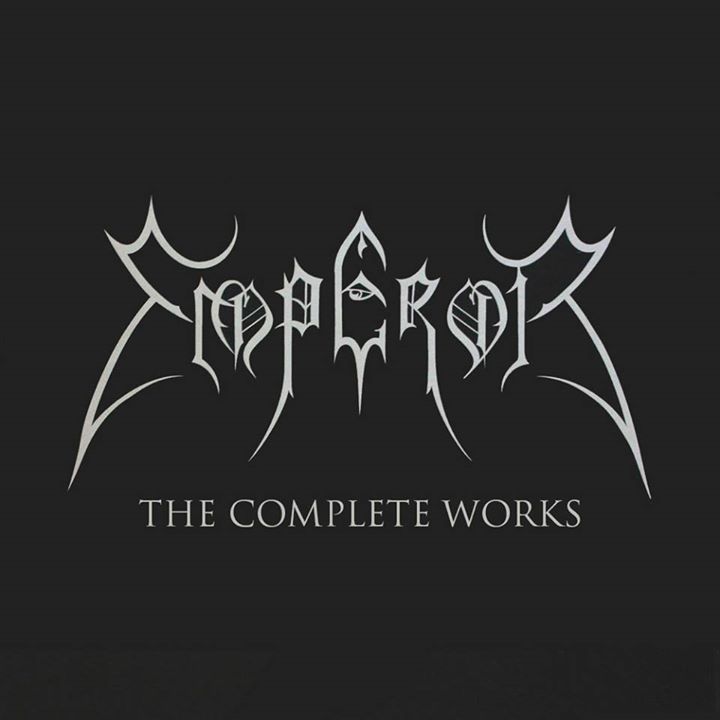 Blood Music are fast making a name for themselves as a beacon of hope for fans of extreme metal and vinyl. The label's ambitions have not only brought an array of rare first time pressings and long-awaited re-pressings, but massive box sets of entire discographies. Their recent Moonsorrow collection was of particular interest, as it was heralded the largest metal vinyl box set ever. Of course, nothing lasts forever, and leave it Blood Music to one-up themselves with something bigger and even more ambitious. Today, the Finnish label announced that it would be working with the legendary Emperor to release a box set of their completed works in mid 2015.
Blood Music is extremely, incredibly proud to announce the greatest extreme metal band of all-time to its roster – Emperor official!
We've been working behind-the-scenes for more than a year – carefully compiling every detail of Emperor's oeuvre from the minute they began in 1991 until their final breath in 2007. We are working directly in conjunction with the members themselves to compile the most incredible, beautiful, and archival collection one could ever imagine into a massive COMPLETE WORKS box set, due to be released in approximately one year.
This will be the first time the band's music will be properly remastered for vinyl, as well as presented in true vinyl special editions of any kind. An insane honor for us to take part in.
Start saving your money this minute. The box set will be a one-time only, limited edition pressing. There will be no copies of our records outside the box set this time. This will be a unique offering that will make a massive mark upon the history of metal and quickly vanish into thin air.
Oh, and it will be the largest metal vinyl box set of all-time (beating out our Moonsorrow set) and one of the largest vinyl box sets ever created in the history of music. So really … if you want in on this. Start saving now.
This is big news! Emperor are a highly influential group, with their reach transcending the confines of black metal. Having their records repressed to vinyl was much needed, and this is sure to sell out like hotcakes, even with a price that is sure to be astronomical.
But let's do some WILD SPECULATION here; what can we expect from this box set, and how much will it cost? It's far too early to tell — it won't go on pre-order for another year — but first, let's take a look at the group's discography.
The centerpiece of the set will of course include the group's four studio albums In The Nightside Eclipse (1994), Anthems to the Welkin at Dusk (1997), IX Equilibrium (1999), and Prometheus: The Discipline Of Fire And Demise (2001). That's a total of 8 LPs.
Going deeper, the band have as many proper EPs in their name alone. Wrath of the Tyrant (1992) and Emperor (1993) can each get their own LP given their runtime. As the Shadows Rise (1994) and Reverence (1997) are short enough, but it's hard telling whether they'll each get their own 12″ LPs (B-side etching potential!) or if they'll share an LP with each other or other odds and ends. But let's go ahead and speculate for another 4 LPs for fun. Total of 12 so far.
Then there's the stuff that's harder to pin down. Emperor released a split with Thorns in 1999. Their half is 20 minutes in length, so there's an LP to be found there. I would imagine Blood Music would have no problem including the group's live albums. 2000's Emperial Live Ceremony will take up 2 LPs, and Live Inferno includes sets at both Wacken and Inferno Festival in 2006. Who knows if both sets will make it to vinyl, but if so, that's another 4 LPs at least. Inferno Festival's set is longer and may need to be split into 3 LPs. Let's get crazy and say 5 LPs.  Allowing for another LP of demos and b-sides that I may be overlooking, we could be talking one more LP. That's 20 vinyl records possible if we're really reaching for everything here.
Taking this ridiculous assumption further, let's speculate a price point. The most expensive Moonsorrow box set cost about $375 for the Die Hard edition, which includes 14 LPs. If the prices are scalable based on the amount of LPs, we're looking at $26.79 per LP. So for a box set of the same caliber as the Moonsorrow collection scaled up to 20 LPs might cost you $536.
Of course I don't know anything about the box set and this is just for fun, but if you seriously want to nab this box set, you might want to seriously aim at having around $500 free come mid-2015.
More info when we get it.
– JR