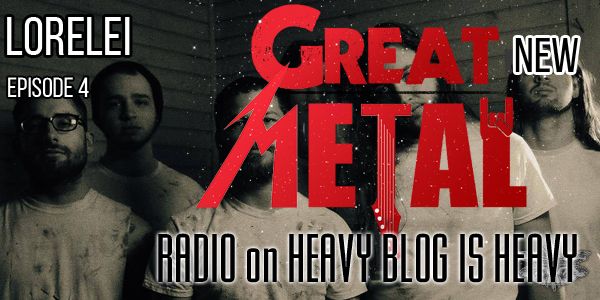 On this episode of Great New Metal Radio, we take a look at one of the more fascinating releases of 2014 so far, the album Lore of Lies from North Carolina's Lorelei. Our host Brian Shields visits with Lorelei's lead guitarist Aaron Taylor Pace about the concepts behind the record and we listen to the song 'Masque.'
Learn more about Lorelei on their Facebook page, and purchase Lore of Lies on iTunes and Bandcamp.
You can also get Great New Metal Radio on Heavy Blog is Heavy by subscribing for free on iTunes or downloading an mp3 here to take the show with you on your phone or other music player.
– BS