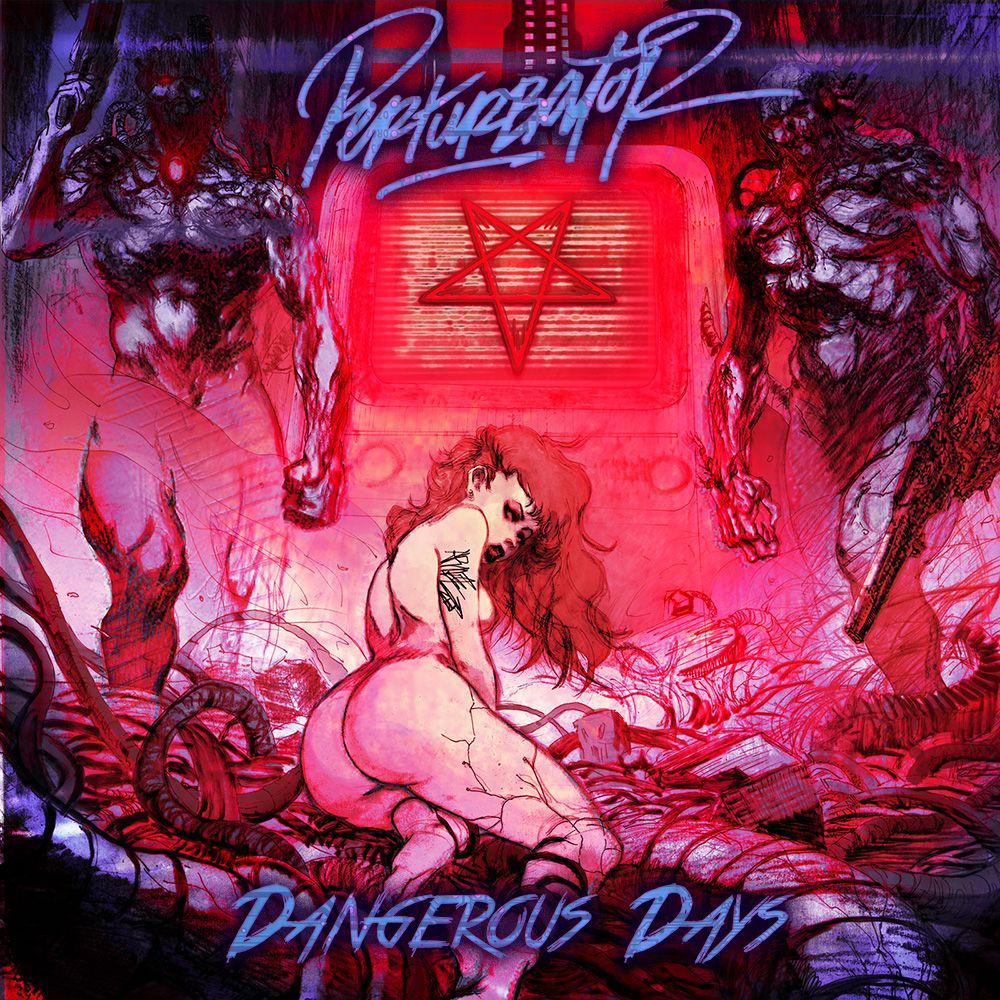 Nearly a month ago we clued you in on Perturbator, the pseudonym of one James Kent. We told you about the down right sticky, retro-future vibe that oozes from every track and the promise held by his upcoming release, Dangerous Days. These are the tunes played on the backdrop of gritty, degenerate future-cities as leather clad hackers roam the streets in search of pleasure. The down right nasty synths are caught and molded via infectious beats, swerving from fast paced strobes to seizure inducing, deep grumbles. Now, a new track called Future Club is streaming and we can safely say it's got Perturbator all over it.
This track is down right evil. The seemingly simple beat is deceiving as signature synths fall and rise in the background. This track definitely adds a few layers to the Perturbator sound-scape and sets our hearts racing for this new release. The community seems to agree, as the beautiful vinyl pressed by Blood Music for this project sold out within 2 hours. Make sure to circle back as we near release, as we bring your more tidbits from this singular release.
You can stream the track in full over at NPR and expect the release on June 17th.
-EK