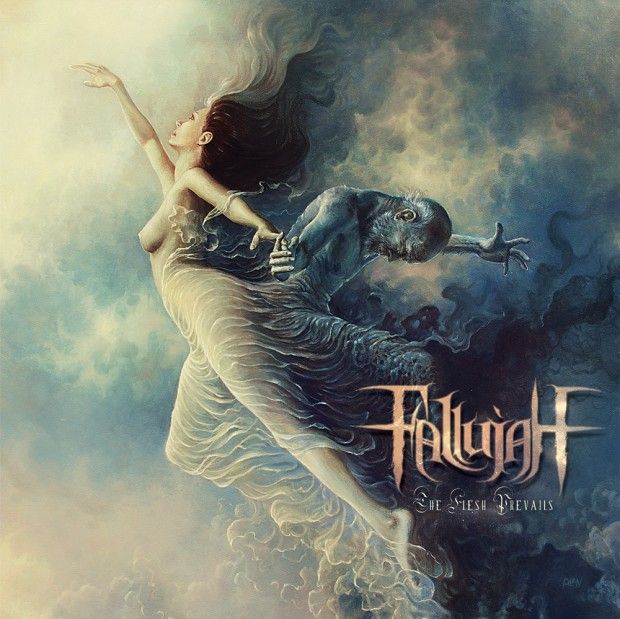 Progressive and atmospheric death metallers Fallujah have completed work on their sophomore full-length record, according to their label Unique Leader Records. The record, titled The Flesh Prevails, promises to be "one of the freshest and most emotive metal albums to be released in years." A tall order, but if their groundbreaking 2013 EP Nomadic is any indication, they'll be able to deliver without issue.
The album was mixed, mastered, and engineered by Zach Ohren (Arsonists Get All The Girls, All Shall Perish, Son of Aurelius) at Sharkbite Studios in Oakland, California. The album will feature a guest solo from Christian Muenzner (Obscura, Necrophagist, every great tech death band ever) and the voice of electro-pop artist Roniit Alkayam.
The cover artwork (above, as taken from Fallujah's Tumblr, but was since removed) was a collaborative effort between Poland's Tomasz Alen Kopera and frontman Alex Hofmann. It certainly looks like Kopera's style.
Expect The Flesh Prevails to drop this summer, capitalizing on the group's appearance on The Summer Slaughter Tour. Get dates here.
– JR