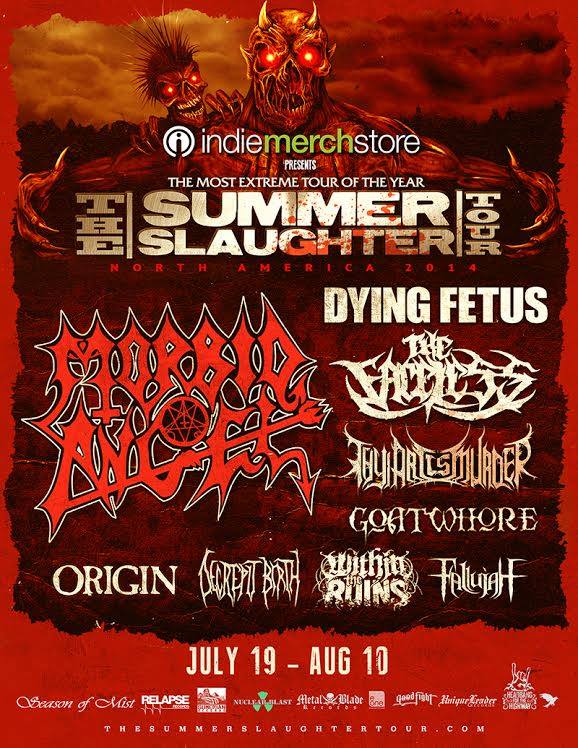 What might possibly be the most anticipated annual package tour has just announced the lineup for its 2014 iteration! Teased headliners Morbid Angel have been confirmed as well as Dying Fetus, The Faceless, Thy Art Is Murder, Goatwhore, Origin, Decrepit Birth, Within the Ruins, and Fallujah.
This is a cool lineup and all, but I miss the diversity of the last two years, which were the best lineups yet. Full list of dates will be announced shortly, but until then, only two are available.
07/19 Los Angeles, CA – House of Blues
08/08 New York, NY – Irving Plaza
We'll be sure to share the full list of dates when they're announced in the coming weeks.
– JR