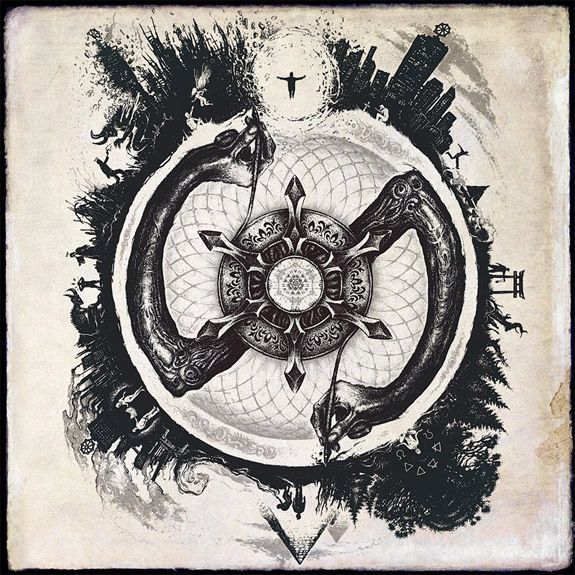 UK tech metal outfit Monuments have just announced details for their sophomore full-length album, The Amanuensis. Their first record with new vocalist Chris Barretto (ex-Periphery), The Amanuensis draws inspiration in its title to the Cloud Atlas novel and film, with a concept that involves the Samsara cycle of rebirth.
The press release elaborates:
"The Amanuensis", at least the title, was inspired by author David Mitchell's novel, "Cloud Atlas". The complex story lines are the perfect analog for MONUMENTS. Musically, the group weave in and out of themes, motifs, and professor-like note calculations with graceful ease. But lyrically "The Amanuensis" comes from a very different place. "The album is about the Samsara cycle," reveals Browne (guitar). "The cyclical existence of life that we are all bound to."
The tracklist is as follows:
1. I, The Creator
2. Origin Of Escape
3. Atlas
4. Horcrux
5. Garden Of Sankhara
6. The Alchemist
7. Quasimodo
8. Saga City
9. Jinn
10. I, The Destroyer
11. Samsara
The album will also likely feature use of Barretto's saxophone talents, which should augment Monuments' sound greatly. Hopefully a new song will become available in the coming weeks. Get a peek at the album via 'I, The Creator', which was performed last year on BBC Radio 1.
The Amanuensis will be available July 8th through Century Media Records.
– JR