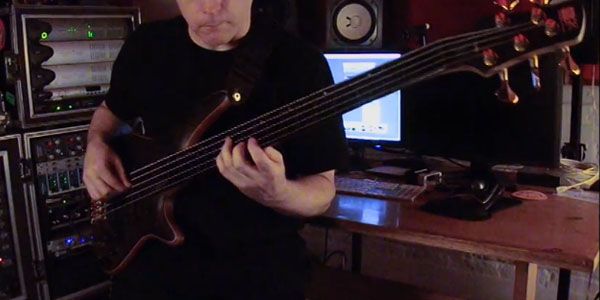 It's not every day that people will care about a new playthrough of a 20-year old song (oh shit!), but a video of Cynic session bassist Sean Malone performing the classic 'Veil of Maya' has been making waves across social media over the past couple of days. It's no wonder, either; to my knowledge this could be the first official "playthrough" video of a Cynic track, and it's great to hear 'Veil of Maya' come to life from under Malone's finger tips. The song hasn't aged poorly at all — if anything, its cheesy retrofuturistic sound makes it even more awesome!
You can watch the playthrough (and feel inadequate about your own technique) below.
Hopefully there are more playthroughs from Malone to come.
– JR