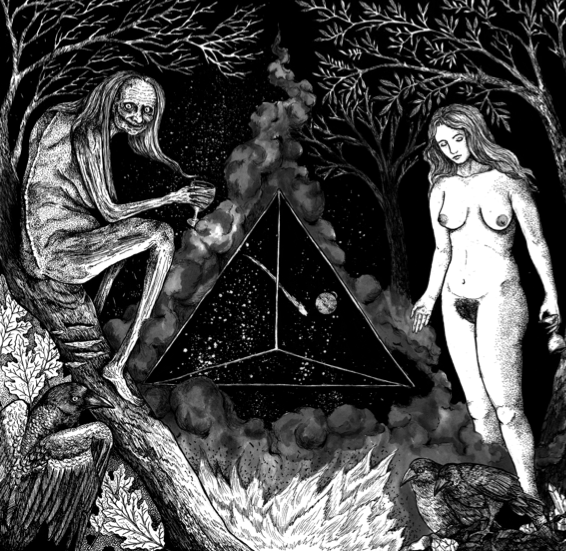 Did you know that Deafheaven frontman George Clarke founded a record label called All Black Recording Company? It's true! The label's debut release even keeps it in the family with Black Monolith, a one man atmospheric black metal and crust punk project founded by regular Deafheaven touring guitarist Gary Bettencourt. His debut album Passenger is available for streaming, and so far, it's getting a bit of acclaim from across the web!
As Stereogum author Michael Nelson points out, it's easy to compare Black Monolith to Deafheaven, and everyone's going to be doing it. Obviously both bands are quite connected and act within close quarters as far as genre is concerned, but Black Monolith are much darker. Deafheaven are rife with New Wave and post-rock influences these days, whereas Black Monolith are quite filthy. Vicious crust and D-beat break up the ascending tremolo-picked melodies, offering more for those who like their black metal not so ethereal and floaty.
The album is due out April 22nd, but you can stream Passenger in its entirety now over at Stereogum. If you like what you hear, you can pre-order the record at this location.