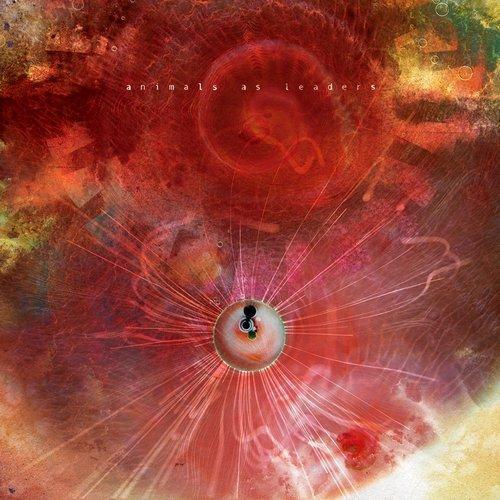 Animals as Leaders
The Joy of Motion
01. Ka$cade
02. Lippincott
03. Air Chrysalis
04. Another Year
05. Physical Education
06. Tooth and Claw
07. Crescent
08. The Future That Awaited Me
09. Para Mexer
10. The Woven Web
11. Mind-Spun
12. Nephele
[03/25/14]
[Sumerian Records]
The third album. This is a crucial time in a band/artists career, where they must assess what is working, what isn't, and what can be pulled together from the previous works to make something engaging to established fans, but hooking for new listeners as well. Animals as Leaders have reached this juncture, and because of it, have given birth to The Joy of Motion. This record is the heavily-anticipated follow up to 2011's Weightless, and the band's first album as part of the Sumerian Records roster.
Animals is not going it alone on this record — as they did with their last full-length — so they decided to bring some friends along for the ride. Those friends being Misha Mansoor and Adam "Nolly" Getgood of Periphery, Diego Farias of Volumes, and former drummer for Animals, Navene Koperweis. Nolly handled the production/engineering/mixing of the record (all of which he did excellent jobs on), as well as playing bass on it, Navene handled all of the elctronics and Misha/Diego were co-writers on some of the tracks. Misha co-wrote seven tracks, while Diego co-wrote three. With so many contributors to this album, one has to wonder if it is more or less a collection of songs rather than a cohesive experience. It is more of the former than the latter, but, even a collection of songs from Animals as Leaders is diverse and interesting, to say the least.
'Ka$cade' sets quite the tone with its frenetic fret-work dancing around chunky grooves. We also catch small flashes of Tosin's excellent sense of melody on top of those thick djent-like riffings. The Joy of Motion constantly displays a variation in style as it goes from track to track, exampled by the transition from 'Ka$cade' to 'Lippincott alone. 'Lippincott' has a murky atmosphere more reminiscent of what the group did on Weightless, and it works incredibly well. Similarly, one of the most impressive tracks on the record is 'Another Year,' which sounds like nothing that the band has done previously, heavily influenced by 80s smooth jazz, backed with shimmering synth throughout, and even includes a bit more bite than you'd expect at the end of the track.
The record continues on, but begins to lose focus when 'Crescent' starts, meandering from this track and the next, stumbling to find cohesion that was so prevalent on Weightless, even if that record could be called "uninspired" compared to the self-titled. The focus and experimentation returns with a vengeance on 'Para Mexer,' which is beautifully led almost entirely by acoustic guitar, overflowing with Spanish influence, but retaining that core sound Animals as Leaders is known for. The next two tracks seem to be centered around insane picking exercises that would make your hand cramp up in a split second. Then comes 'Nephele,' guns-blazing, sliding from a thick groove to a signature Tosin solo in the blink of an eye, then coming around at the very end to a barrage of chugs under hazardously-placed synthesizers.
Animals as Leaders may not have reached the heights of their self-titled or the cohesion of Weightless with The Joy of Motion, but to speak too negatively of it would be doing their collective talents a disservice. This new endeavor showcases a fair amount of experimentation, beauty, and wonder, as well as a very natural progression for the band. The experience lacks a cohesive nature, and that is its largest drawback. No matter how good the collection of songs, it will still be just that: a collection. The Joy of Motion should be about the elated feeling of effortlessly moving from one track to another, but instead we have a stop-and-go structure of navigating a series of isolated incidents.
Animals as Leaders' The Joy of Motion gets…

4/5
-RC