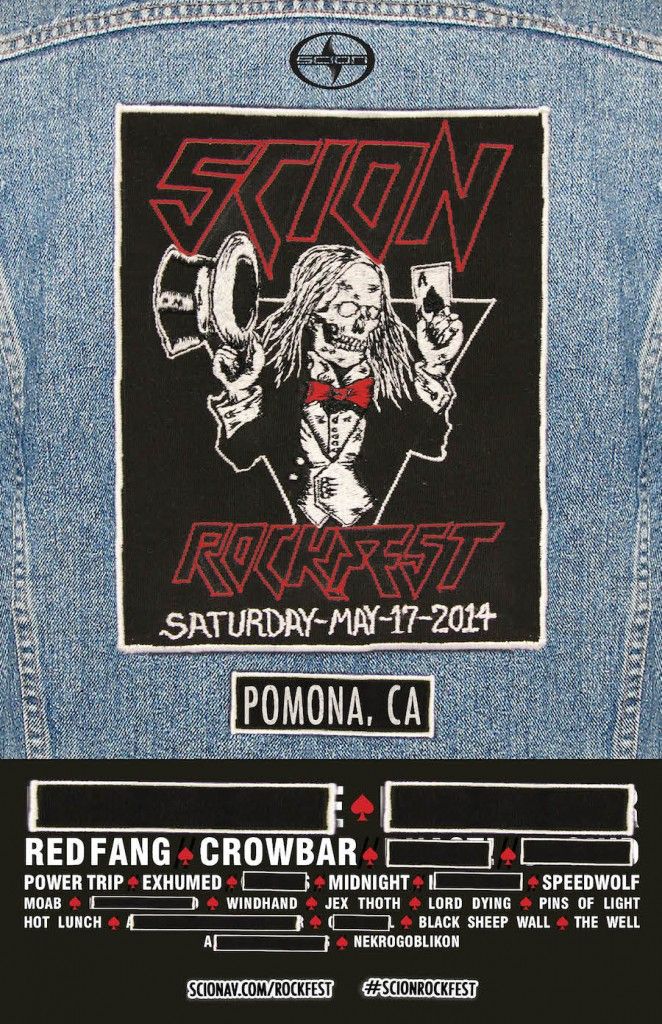 I always joke that I would sell-out to the metal-loving Scion overlords in a heartbeat. If I can stay home and do this for a living, I'd name this site Scion Blog Is Heavy and get their logo tattooed on my body somewhere. Really though, it's hard not to appreciate a company that so selflessly (it would seem; I'm sure the tax breaks are stellar) spends time and money to make sure that underground music gets its due.
The company have put out dozens of free releases, but the coolest thing the automobile company lends its brand to is the annual Scion Rock Fest, a free festival that bounces across the States. This year's iteration has just been announced, with bands like Red Fang, Crowbar, and more performing in Pamona, CA on May 17th, 2014.
RSVP and venue information has yet to be announced, but we've got a taste of what to expect. Here's the lineup we're aware of so far:
Red Fang
Crowbar
Power Trip
Exhumed
Midnight
Speedwolf
Moab
Windhand
Jex Thoth
Lord Dying
Pins of Light
Hot Lunch
Black Sheep Wall
The Well
Nekrogoblicon
There's still ten acts, including two headliners, still to be announced. We'll keep you updated, but be sure to check Scion AV for more information.
– JR