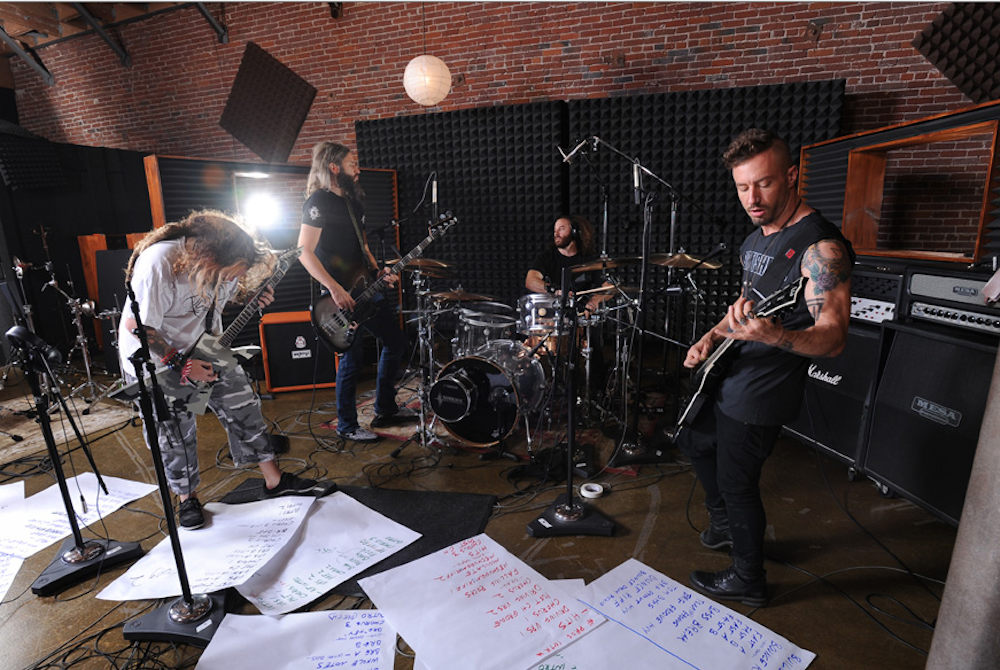 Yes, Killer Be Killed, that's the supergroup featuring current and ex-members of The Dillinger Escape Plan, Soulfly, Mastodon and The Mars Volta. Naturally the hype train was in full swing when the first details of this project began to emerge, but, more often than not, supergroups tend to add up to something much different than simply the sum of their parts. So, what exactly does the music say about Killer Be Killed?
Well, it's pretty damn good to be honest. It's not exactly sure what it wants to be, for instance 'Wings Of Feather And Wax' sees the band careening through a truly gigantic chorus before giving into a section that definitely makes Max Cavalera feel at home — but the twists and turns aren't so unexpected that it's jarring, it's honestly quite refreshing. This bodes well. Check the tracks out below:
Killer Be Killed will drop on May 9th.
– DL