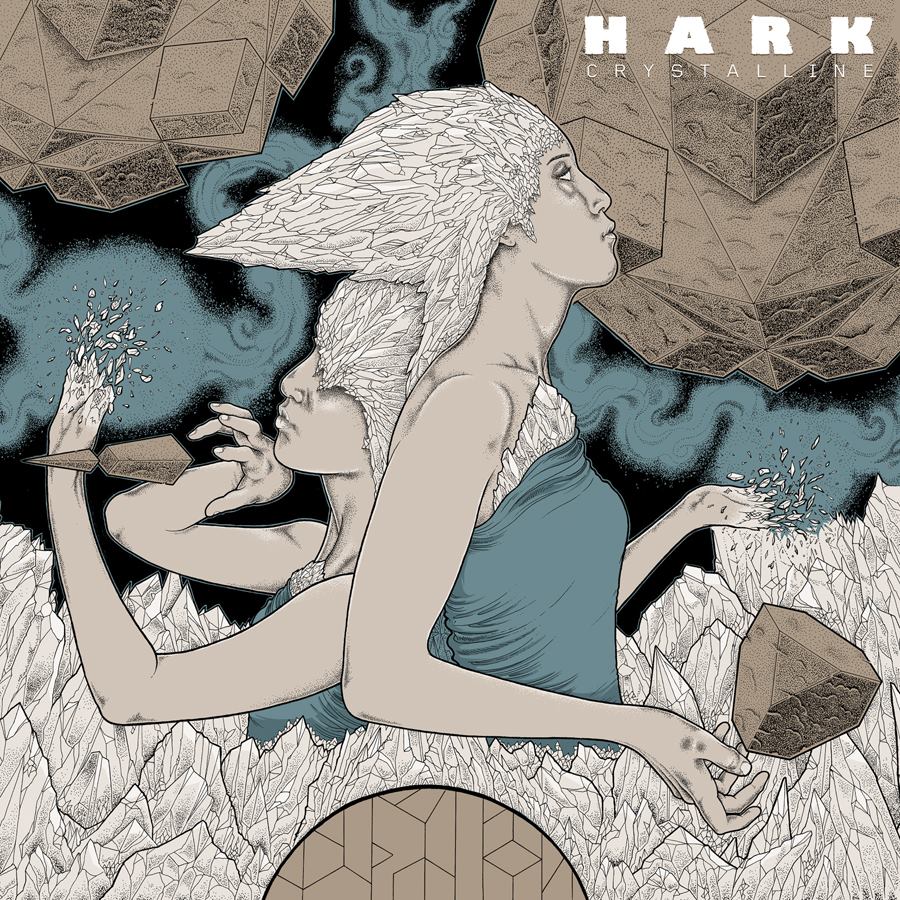 I'm still not sure on the typography of the band, so I'm going to bold all three variations of it; HARK, Hark and H A R K.
Regardless, we've teased a fair amount about HARK, the new purveyors of massive sludgy riffs, featuring Jimbob Isaac from Taint — but now you can see what all the hype is about for yourself as the band unveiled a full stream of the album late last night.
Mixed by everyone's favourite producer Kurt Ballou and featuring a guest appearance from the king of modern bluesy rock 'n' roll, Clutch's Neil Fallon, Crystalline is available to stream in full here from Revolver. Apparently Fallon's involvement in the record came after hearing the track 'Clear Light Of…' and proclaiming it sounded like a 'King Crimson-esque gallop' and I kind of get where he's coming from. HARK do put more emphasis on riding a solid groove with their music but there's some definite progressive twinges through out.
– DL