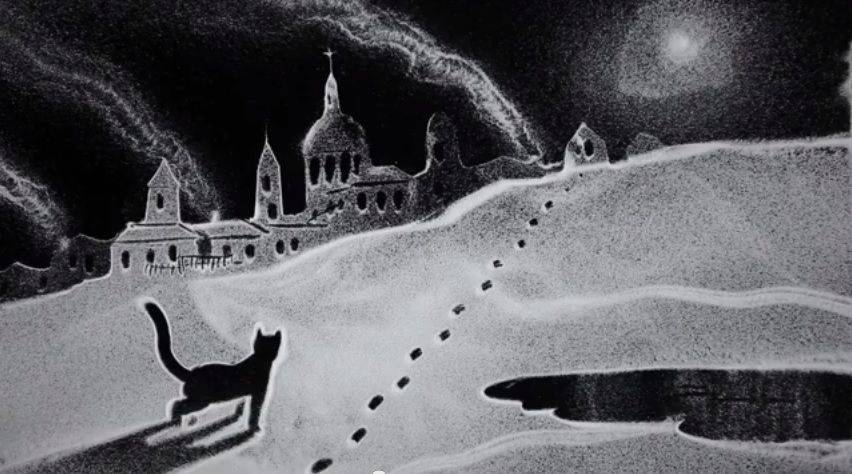 Menace may be a new name to you, but the bottom line is it's the new spacey and prog-influenced side project of Napalm Death guitarist Mitch Harris. It's light years away from the normal pedal-to-the-floor insanity that's normally responsible for, instead here the focus is on industrialised riffs and infectious vocal lines amid some surprisingly great alt-rock and you can see it all in the brilliant new record for 'To The Marrow'.
The video comes courtesy of Noisemag.net is a collaboration between the band and Kseniya Simonova, a Ukrainian artist who deals primarily with 'sand pictures' and notably was the winner of Ukraine's Got Talent — both come together in support of Ukrainian athlete Marina Loskutova, who is currently battling kidney cancer. Harris is quoted as stating:
'We hope that the powerful creative message behind our goal is enough to inspire some to help in any way they can. So much passion, preparation and positive energy has gone into the production of this unique collaboration. You're in a position to make a difference to a family in desperate need, and help a small group of people rebuild their future. Here is a PayPal link if you would feel kind enough to donate anything, even 1 euro/dollar would increase her chances of survival and will give hope to a family without a voice in a desperate situation.'
PAYPAL ADDRESS
[email protected]
Beyond that however, the video really is fascinating to watch, comprising mostly of Simonova conjuring some slowly-shifting and surprisingly intricate pictures without fail. It's fascinating to watch so check it out:
'To The Marrow' is taken from Menace's debut, Impact Velocity, which will be available from the 14th of March, through Season Of Mist.
– DL