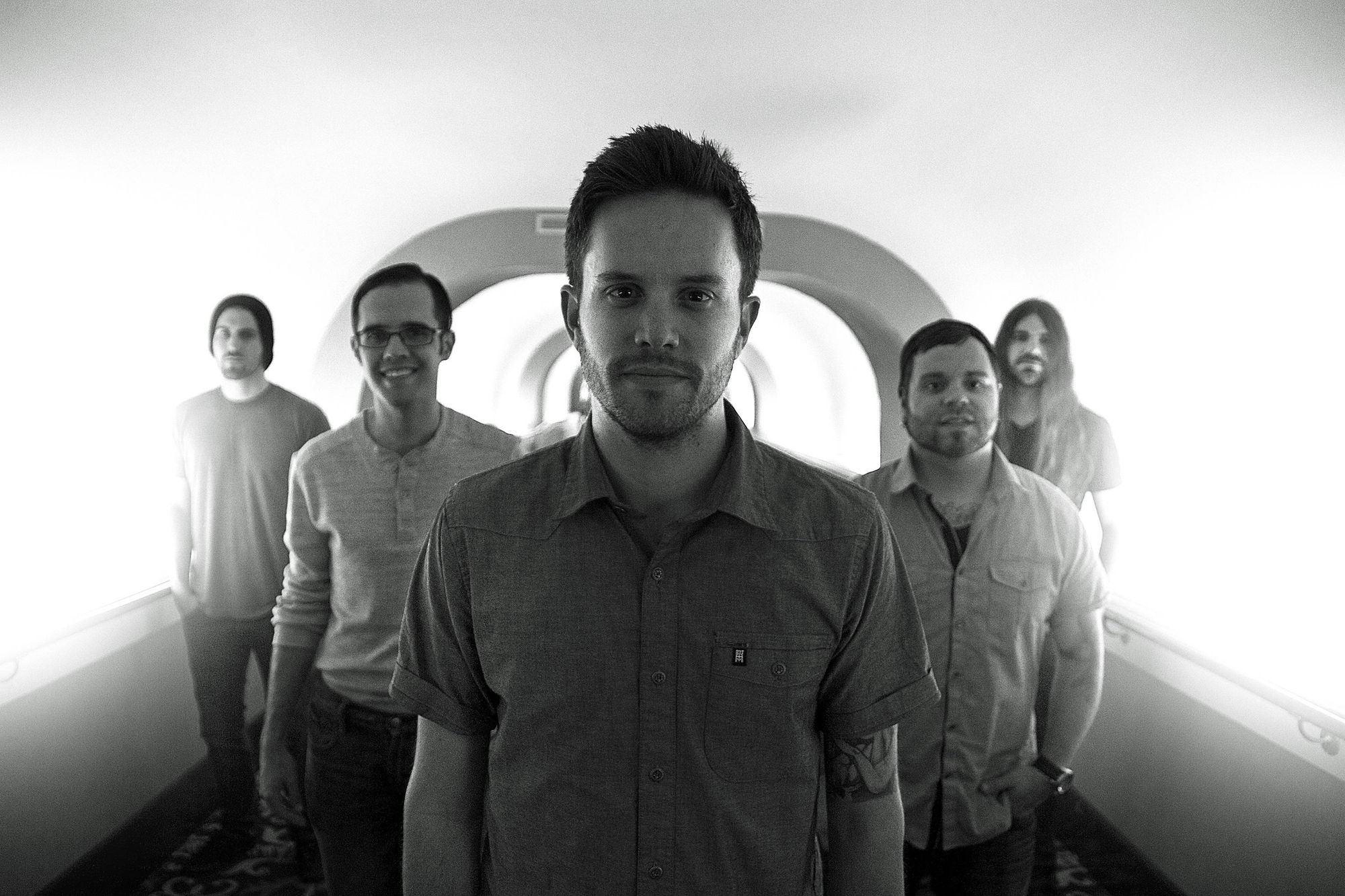 Ever since the monumental Colors Live DVD wherein the band performed their opus Colors in its entirety, fans have been practically begging Between the Buried and Me to follow up with another live performance release for more recent records. The conceptual two-part epic The Parallax only increased this need among fans for another full-album live experience, and for good reason. Depending on who you talk to, The Parallax may very well be the band's best work ever, and the band will still doing performances of the record from front to back on select upcoming tour stops. Perfect for a live video shoot, surely?
Bassist Dan Briggs has recently addressed these concerns and spilled the beans for plans to release a Parallax DVD, but they're going to change it up a bit this time around. Instead of a live concert experience a la Colors Live, the band will be performing the record live in studio with an array of guest musicians to fill out the album's massive scope.
In an interview with Richard Thinks, Dan outlined the band's plans for this year, which include the studio performance and plans for their next album:
RT: Looking ahead for the rest of the year, are there plans for new music as "The Parallax II" came out almost two years ago?
DB: We're going to start writing at the end of the summer. So we might be in the studio this time next year. I've got a heap stuff on my plate even before then. I've got a record with one of my other bands, Orbs, that we recorded this past summer that's being mixed in the upcoming weeks. I'm pretty excited about it, I'm hopeful it'll be out by the summer. My other group, Trioscapes, just finished writing our next record. and we're going to the studio in April to record. Then Between The Buried and Me is doing a DVD in late March, literally the day after we get home from this next tour. There is a lot going on!
RT: Can you tell me a bit about this new DVD?
DB: Yeah, I guess we haven't said much about it. We're doing a very intimate studio performance of "The Parallax" and we're having an auxiliary of musicians. Percussionists, saxophone, flute, string quartet, all kinds of stuff with us to really bring the album to life. We did a live DVD for "Colors" and that was fun, chaotic, and stressful. I think we really wanted to take away the production, I think the way people are used to seeing us and that's going to be a very cool and intimate performance. We're doing it in a great studio, in Kernersville, NC which is between Greensboro where I live in Winston Salem where Dustie and Blake live. They've got a tremendous live room, great old console, all kinds of fun toys there too. There will probably footage of me playing sitar I'm sure at some point! We'll be doing that literally the two days after our tour ends in Charlotte.
Parallax Live this year. Their ninth release next year. It's a good time to be a BTBAM fan!
As always, more info when we get it!
– JR