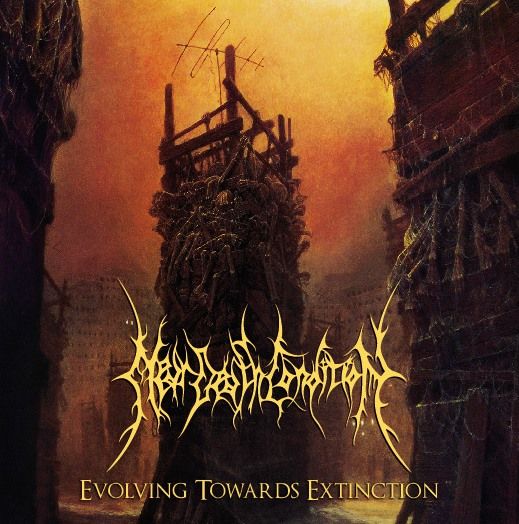 Having been honing their craft for nearly thirteen years now, Switzerland's Near Death Condition are a band that know exactly what they're trying to achieve and 'Between The Dying And The Dead' is the perfect example of that. Gratuitously filled to the brim with churning riffs, relentless blastbeats and that sort of dusty and cobwebbed sound and atmosphere that you get from listening to the classic material of bands like Anata, Suffocation and Spawn Of Possession — this three minute barrage of sound crushes with the best of them.
Ahead of the release of their third album Evolving Towards Extinction, that has the Unique Leader Records seal of approval, we've been given the pleasure of presenting the premiere of 'Between The Dying And The Dead'. So strain your neck to the entire thing below:
https://soundcloud.com/heavyblogisheavy/near-death-condition-between
Evolving Towards Extinction will bare its teeth to the grim light of day come the 18th of March through Unique Leader Records.
– DL