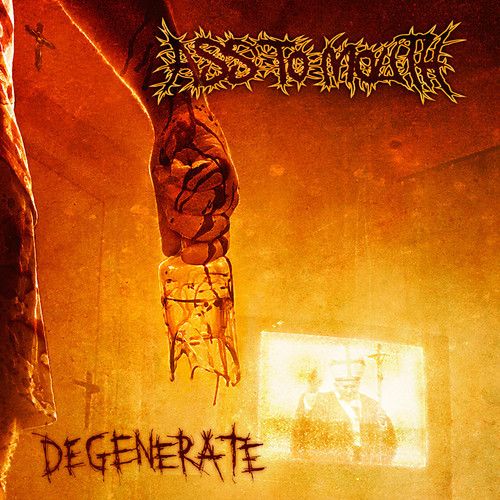 Grindcore and Nicholas Cage: two of the most extreme and over-the-top forces in their medium. With this in mind it makes perfect sense that Polish grind sleaze artists Ass to Mouth would preface the opening track of their new album Degenerate — which we lovingly referred to as a "foot to the floor, piss-drunk joyride" — with a cut from Nicholas Cage's Oscar-winning performance in Leaving Las Vegas. We're proud to present that opening track, '44&41′, for streaming below.
https://soundcloud.com/heavyblogisheavy/ass-to-mouth-44-41/
Degenerate will be out February 18th via Selfmadegod Records. For more on Ass To Mouth, visit the group on Facebook.
– JR