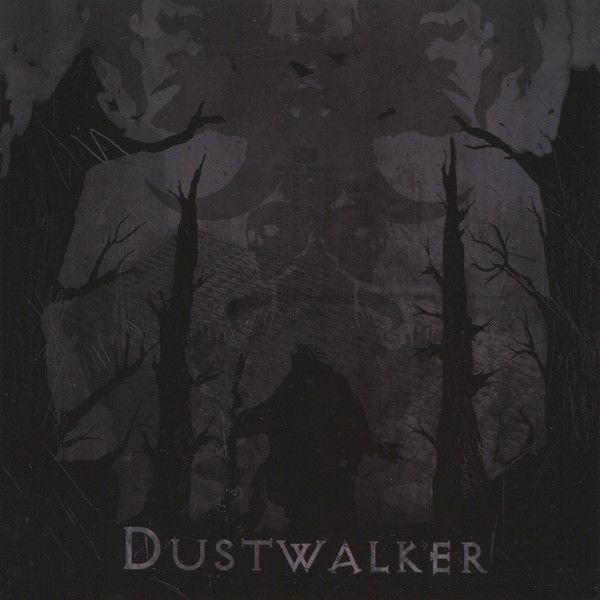 Fen
Dustwalker
1. Consequence
2. Hands Of Dust
3. Spectre
4. Reflections
5. Wolf Sun
6. The Black Sound
7. Walking The Crowpath
8. Epilogue
[01/21/13]
[Code666 Records]
In the study of all things Geological, a 'fen' is a type of wetland that is fed by groundwater that's rich in minerals. Fens can be ideal for the growth of wild grass and various plant varieties, including some voracious carnivorous plants. Fens are vast areas with very little inhabitants which allow a lot of natural mystery to lurk within them. It is from this natural setting, with all its desolation and natural mystery that
Fen
, a band from the fens of eastern England that fuses the dreamy soundscapes of post-rock with the dreary hopelessness of black metal, draws its name.
Fen
's third studio album comes under the title
Dustwalker
and it paints a very artistic picture with its symbiosis of contrasting elements.
Dustwalker's sixty-two minute duration blasts off with 'Consequence'; a tumultuous piece with intertwining sections of enraged vocals and a sedated, spaced-out ambiance. The frequent shifting from misanthropic black metal shrieks and wailing guitars to clean vocals and a chilled musical delivery almost sets the tone for the entire album. This meticulous marriage makes its mark on 'Hands of Dust' more masterfully. Crossing the eleven minute mark, the first four minutes of this towering piece are actually a lot more Godspeed You! Black Emperor than black metal. The build-up is smooth and sweet yet it paints a bleak picture that is complemented by the ungodly shrieks that follow it. The shrieks come with varying emotions; as if coming from a man lost and going through the emotions of anger, hope, resolve and helplessness. By the last minute, the tempo drops and the shrieks stop as if all hope was lost.
'Spectre' is another monster of double digits but it actually starts with a more positive tone and comes with more civilized clean vocals. Five minutes into it, the drums usher in a delectably light and downright poignant guitar solo that hints at a Pink Floyd influence at certain points. After a brief, drum-less interlude, 'Wolf Sun' raises the tension back up again. Had this seven minute piece been another psychedelic venture into the vastness and despair of the wind-swept fens of eastern England, the album would have felt like its four hours long. What you get instead is a very dynamic track with vicious vocals that come out of the blue and some unrelenting drumming that knows when an honest-to-goodness drum beat is called for.
The ending piece 'Walking the Crowpath' takes over from the patiently morphing 'The Black Sound' to finish off Dustwalker. At thirteen minutes, this is the albums longest piece. It's a lot more dark and sinister, with guitars that shy away from the forefront; opting instead to build a wall of sound that envelopes the listener in its expansive nature. A continuous ebb and flow leads to the album's conclusion with restless black, demonic shrieks and guitars that keep on increasing the tension in the atmosphere. This is definitely a mighty fine ending to a very well composed album.
Dustwalker is definitely the sound of Fen finding their feet and feeling confident with their own sound. This English trio has made some progress from their sophomore release Epoch which was a commendable sixty-five minute experience, but Dustwalker is a new and improved Fen with honed skills and efficient delivery. The ambient/post-black metal movement has indeed suffered the devastating demise of Altar of Plagues in 2013 but it sure has gained this beast on its side.
Fen – Dustwalker gets…

4.5/5