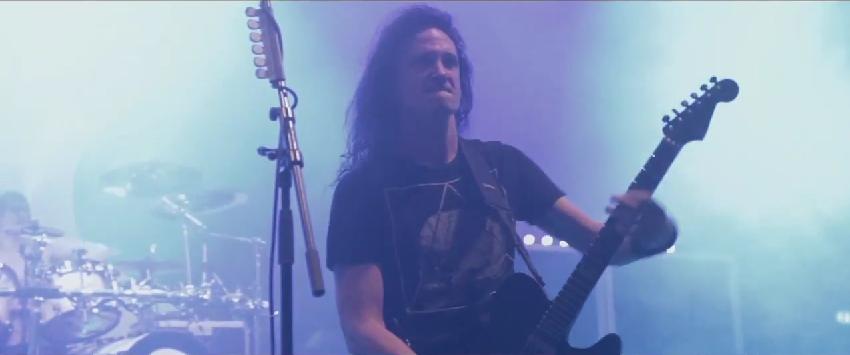 I'm going to put it straight out there: Gojira's The Link Alive is one of the greatest metal DVDs ever. Seeing that as a kid, just after the release of From Mars To Sirius, around the time Rock Sound had their own TV channel(!) just solidified for me exactly how heavy the racket that Gojira makes really is. Watching Mario Duplantier tear through 'Embrace The World' and 'Clone' like it was absolutely nothing to him was just mindblowing.
Thankfully, history is repeating itself again, albeit this time a little differently. The band have announced the release of new art book, entitled Les Enfants Sauvages (unfortunately not a Metal Gear Solid reference),  that comes with a brand new live DVD, taken from a show last year at the Brixton Academy in London last year. If my memory serves me right, that comes from the tour where they were direct support to Ghost and were completely upstaging them every single night, so the quality is naturally going to be pretty high.
You can view a performance of 'Flying Whales' below, thanks to Noisey!
Lessie Elephant Sausage will be released on the 11th of March through Roadrunner Records.
– DL