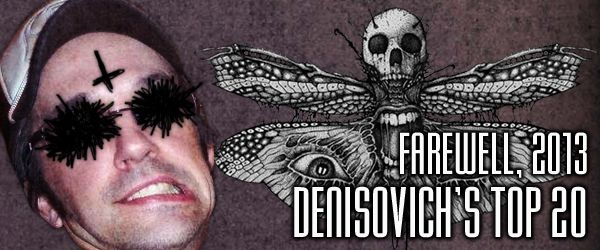 In many ways, 2014 cannot come soon enough for me; its promise of new beginnings and bright horizons a stark contrast to some of the dilemmas I have confronted over the past twelve months.  However, while 2013 has had its challenges, it has also seen the release of a near unmatched quantity of quality albums, and thus from a musical point of view, it has been nothing short of triumphant.
For me, further highlights from the year were my interviews with Periphery, and also attending some mind blowing live performances by Deftones and Karnivool, as well as the continued expansion and recognition of the Australian music scene, evidenced by the fact that four Australian bands have seen their way into my Top 20, and that an Australian release occupies my top spot for the second year in a row.
Unfortunately, circumstances have conspired against me writing out my blurbs for the list below, but many of these albums have been subject to reviews by the site, and most of the others are making appearances in the lists by my esteemed fellow writers.  By and large, I endorse those comments, and will otherwise let the music speak for itself.
Thanks for reading this year, and all the best for 2014.
20. Caligula's Horse – The Tide, The Thief & River's End
19. Ihsahn – Das Seelenbrechen
18. Nine Inch Nails – Hesitation Marks
17. Suffocation – Pinnacle of Bedlam
16. Misery Signals – Absent Light
15. Rosetta – The Anaesthete
14. Persefone – Spiritual Migration
13. Norma Jean – Wrongdoers
12. Black Crown Initiate – Song of the Crippled Bull
11. Plini – Sweet Nothings
10. Dead Letter Circus – The Catalyst Fire
9. God Is an Astronaut – Origins
8. ERRA – Augment
7. 65daysofstatic – Wild Light
6. Soilwork – The Living Infinite
5. Ovid's Withering – Scryers of the Ibris
4. Wormed – Exodromos
3. The Ocean – Pelagial
2. Leprous – Coal
1. Karnivool – Asymmetry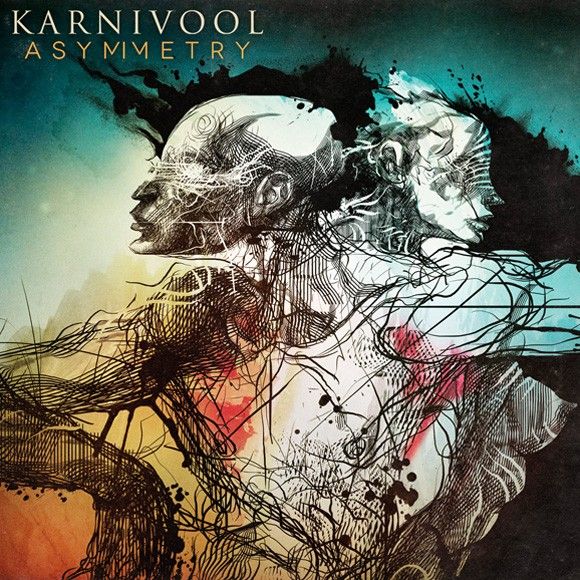 There say anything more about this incredible album than what I have already done in my review would be an injustice.  Put simply, it was a privilege to be immersed in its wondrousness, and to have the opportunity to interpret that into words.  A stunning achievement for a remarkable band, and in my opinion, quite clearly the best album of the year.
– GS