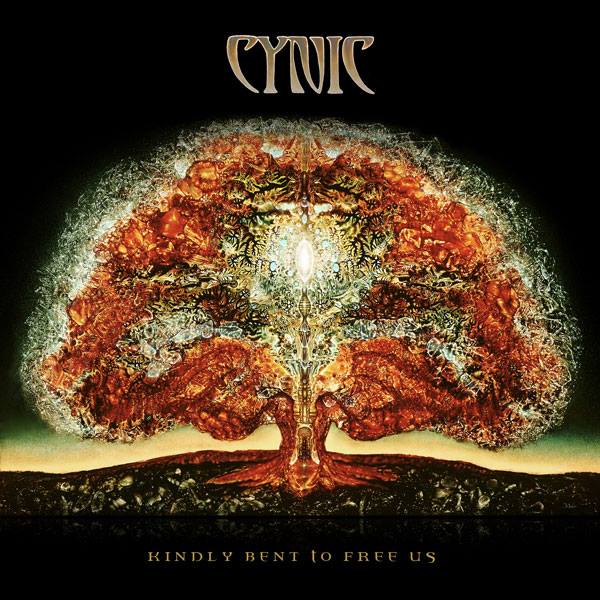 The new Cynic record Kindly Bent To Free Us is on the horizon for a Valentine's Day release — just over two months away — and I still didn't expect a new track from the progressive metal pioneers this soon. The surprise unveiling of the album's first single 'The Lion's Roar' has been made available over at Guitar World in the form of a lyric video, and… boy is it ever different.
It's as upbeat, happy-go-lucky, and psychedelic as I'd imagined, and yet it seems like an entirely new sound for the band. The riffing style and bassline might as well make this a cheesier Intronaut song, but Paul Masvidal's vocals are patently Cynic. A couple of people have already expressed distaste for 'The Lion's Roar,' but I'm digging it.
It's hard to tell if 'The Lion's Roar' will be representative of the album as a whole — should come with the territory of the 'progressive' tag — but we'll likely get more in the next month! Kindly Bent To Free Us will be out February 14th, 2014.
– JR