At the precipice of autumn, Chicago's cooling weather filled with a familiar energy. A hair over four years to the day, BABYMETAL once again graced the Byline Bank Aragon Ballroom with the powerful fusion of Japanese idol pop and heavy metal dubbed "kawaii metal." 2023 also marks the touring return of Adult Swim's old guard in the not-so-fictional Dethklok, led by Metalocalypse co-creator Brendon Small and supported live by Demi Lovato guitarist Nita Strauss, bassist Bryan Beller of The Aristocrats, and the legendary Gene Hoglan on drums.
The Aragon's massive internal structure filled with hundreds of anticipative voices, from floor to night sky ceiling. Tour opener Jason Richardson had just finished his set and all present were waiting for the mighty Dethklok to take the stage.
Exploding into "Deththeme," the recognizable opening from Metalocalypse,  Small and company proceeded to play pitch-perfect recreations of fan favorites from across the Dethklok discography, including "Birthday Dethday," "Thunderhorse," "I Ejaculate Fire," "Murmaider," and over a dozen others. Dethklok's live performance isn't particularly compelling to view, let alone photograph, as the essence of the set is contained in the animated videos played on a big screen behind the band, performers facelessly silhouetted to maintain an air of mystique and illusion. However, that isn't to say Dethklok is not worth seeing. Far from it. The musicianship on stage with the combined forces of Small, Strauss, Beller, and Hoglan is worth experiencing.
One would think that BABYMETAL would starkly contrast Dethklok as an act (and they do in certain ways), but they're both very serious acts coated in a light glaze of frivolity. I've had the privilege of seeing BABYMETAL on every world tour since they expanded their reach for BABYMETAL World Tour 2015, and I'm grateful that my love for them has grown over the years. Just before the COVID-19 pandemic, I was able to see BABYMETAL and Avatar together at the Byline Bank Aragon Ballroom, stating that "this was BABYMETAL at their best" and looking forward to their years of growth.
With Yui "Yuimetal" Mizuno's departure from the group in 2018 and BABYMETAL Avenger Momoko Okazaki filling in the interim, April 2023 marked Okazaki's induction as "Momometal" into the group. Momometal has more than integrated as part of BABYMETAL, showing in their captivating live show.
I've always said that BABYMETAL were a spectacle, slowly evolving from something on the verge of derogation to full-blown adoration. Here in 2023, my heart is full of love for the group, having seen them change from a tirelessly rehearsed stage act to grown, capable performers. The joy that Sumetal, Moametal, and Momometal experience on stage shines in their smiles, the fluidity of their choreography, and the playful glances they share during routines. It's absolutely wonderful to see how much they've grown since I first saw them in 2014.
BABYMETAL is more akin to a well-oiled machine now, having a lean setlist full of bangers coupled with hard-hitting stage choreography backed by flawless musical support from the KAMI Band. Favorites like "Gimme Chocolate!!", "PA PA YA!!", and "Megitsune" adorn a setlist from across the group's discography, adding newcomers like "MAYA" and "Monochrome" for a taste of the new, before capping an energetic set with the ever-delightful "Headbangeeeeerrrrr!!!!!" and "Road to Resistance."
I know I said this last time, but four years after the fact I can securely say that this was BABYMETAL at their best.
Without further ado, we bring you live pictures of Dethklok and BABYMETAL from their stop at the Byline Bank Aragon Ballroom in Chicago on September 21st, 2023. Galleries below.
Dethklok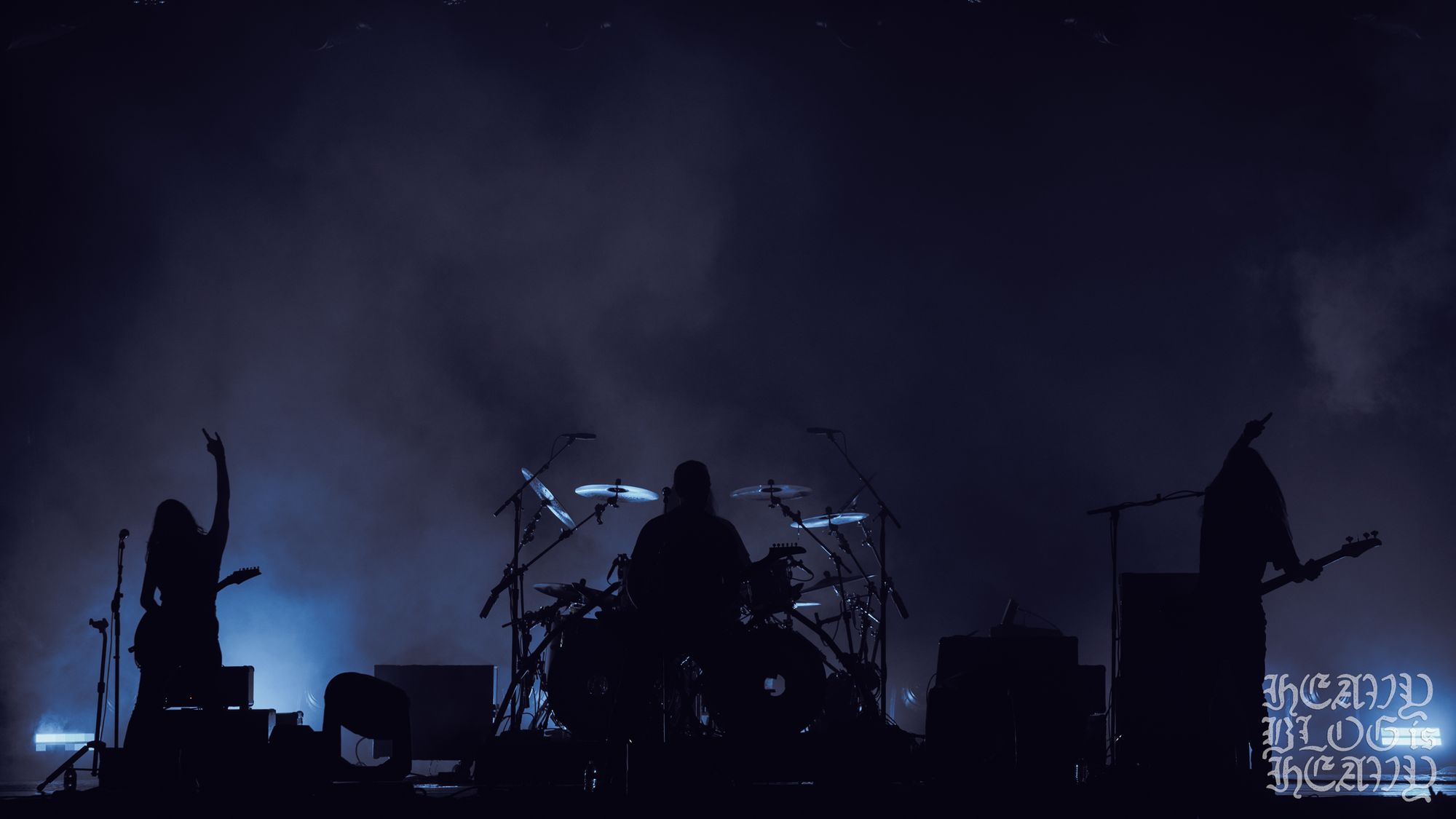 BABYMETAL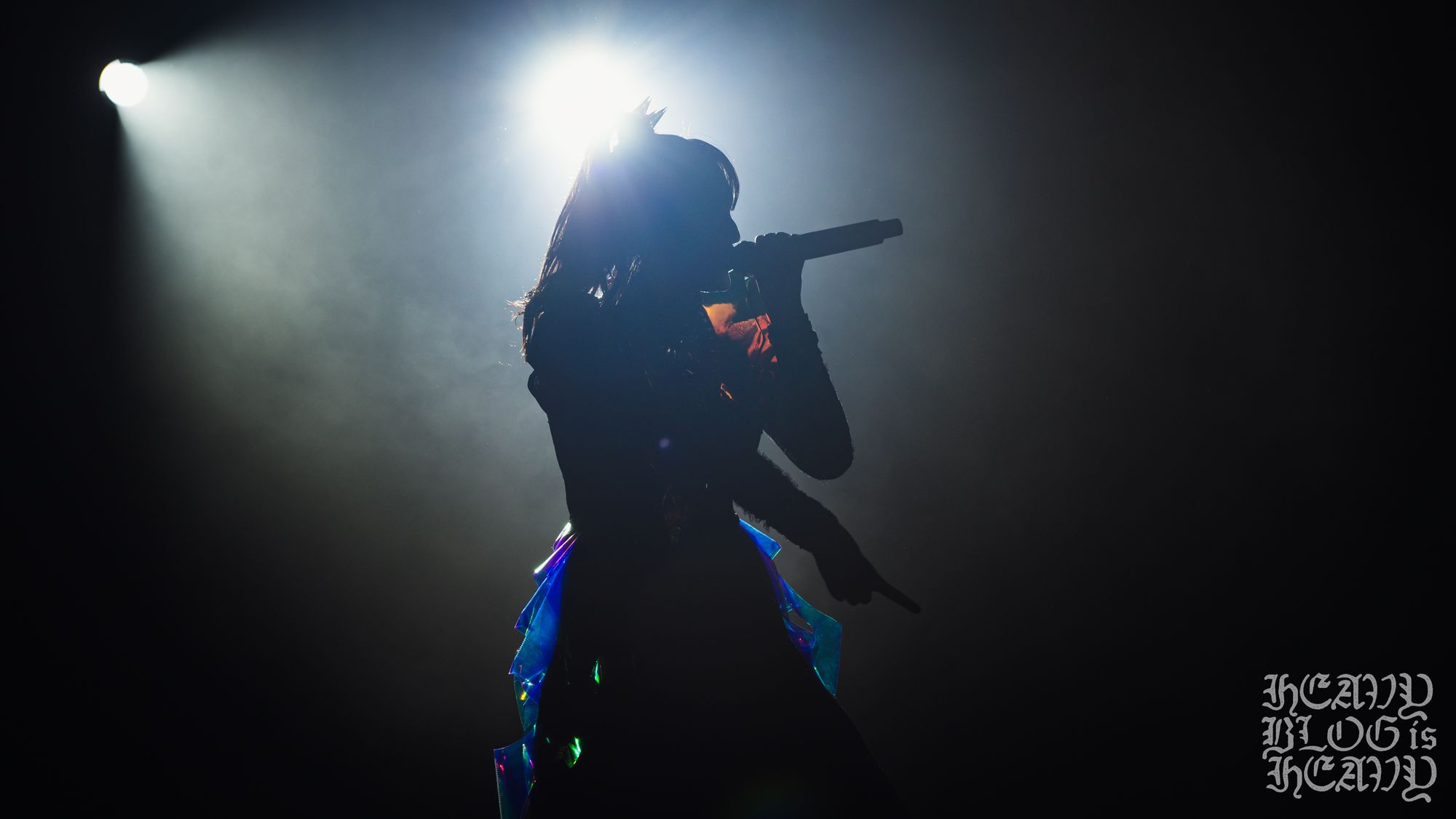 For more from this photographer, visit Kyle Gaddo on Flickr.