Blackened hardcore is a subgenre I just can't get enough of. There are plenty of bands out there who can scratch the itch in interesting ways, hell,  just recently we've heard high quality releases from Full of Hell, Rabbit, Glassing, Noise Trail Immersion, Implore, and so many more, not to mention fantastic releases from earlier this year from Telos, Coffin Nail, and Theophonos. The beauty is, there's just so many bands killing it with this kind of sound right now though nobody is quite doing exactly the same thing, and now Unfurl's latest, Ascension, proves it's going to get even scratchier for those itches, or in more comfortable wording, it's going to get even better. Needless to say, I'm psyched to be bringing you the premiere of this stellar, brutal work.
While 2019's The Waking Void struck a chord with me (seriously check this sleeper out if you haven't yet), Ascension goes even harder, darker, and weirder. There's something about the way these dudes do it that strikes a sublime balance for me. Tracks run long when they need to, short when they don't. They can get all psyched out and hypnotic as well as they drum up pit war cries. There are times where they feel at home in the Trap Them rabid sludge realm, but they also have this tendency to push things a little more prog, trending in a Wake-y direction with some more overt blackened swirls if we're for some reason making this an ice creamy metaphor.
The songwriting still thrills with twists and turns, but the sequencing on the album as a whole is its own rollercoaster. The unwinding of opener "Coiled Serpent" merely hints at the ways these Pittsburghers mutate black metal's frenzied bite into woozying and pummeling forms that bring together mathcore, full-throttled trems and blasts, filthy death metal, and even some metalcore sensibilities. "Gossamer Ladder" and "Trembling in the Threshold" elaborate on the opener's suggestions, doling out menacing grind with a 1,000-mile stare.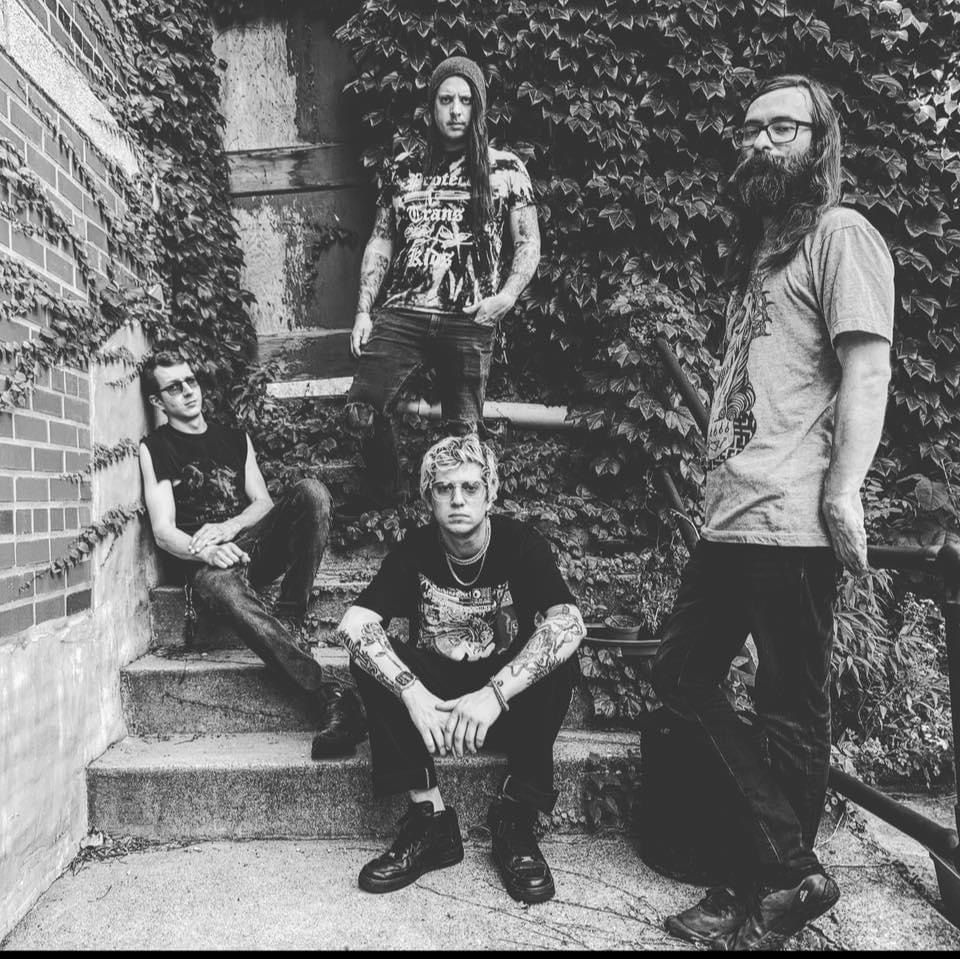 …And it just keeps fucking escalating! The blast-and-bounce of "Burning Question" and lurching "This Empty Planet" go all-in on disorienting and intimidating noisecore riffing, stuff that wouldn't be amiss on a Cult Leader record. So at this point it should be apparent, Ascension is a fucking gauntlet of addicting breakneck speed, banshee-screamed emotion, and gigaton riffage. And yet... there's more… "Hyperviolet Estuary" strikes a different tone, marking a melodic shift that might get you saying "Oh, they got this in them?" without forgoing any of the intensity built up throughout the previous half. Similarly, "Entity Reunion In The Sky" and closer "Longitudes & Leylines" lean even harder into this, revealing an even more progressive and atmospherically astute facet, capturing some of that Between the Buried and Me spaciness in adventurous longform compositions.
It's kind of remarkable how something so violent can reasonably find its way to become something so uplifting and hopeful, but that's precisely the kind of magic Unfurl has up their sleeve.
You might as well pre-order Ascension here, because there's a lot to keep you coming back. Or, at least grab a tee with that sick View From The Coffin art.