Welcome back to Rotten to the Core, fellow pit fiends! It's the first proper column of the year, and boy do we have some stompers for ya. Nearly everyone who even listens to hardcore at the blog got in on this one, so you know there's something lurking beneath this little prologue waiting to strike from the darkness and rip your throat out. I'm doing my best to keep it all contained, but I am only one person, and my affinity for aural violence compels me to loose hell upon you.
But that's what you came for, right? Let's get it.
-Calder Dougherty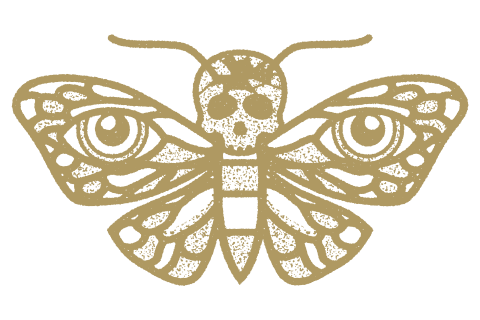 The Wall of Death
Bejalvin - BEJIBLE (experimental cybergrind)
Have you heard the good word? Let's kick the year off right by pulling out our Bejible and turning to page 69 for a lesson in "BRAIN CREMATION".
Big Money Cybergrind, the boutique label pushing the cybergrind renaissance through acts like Blind Equation and ZOMBIESHARK! (whom we have covered in this very column!) may have its first breakout hit in Bejalvin. The young duo from Minneapolis have birthed a truly original, freakishly maximalist, swagged out mutant of an album that's really only cybergrind by association. In fact, it's closer to an ear-demolishing dubstep record in the vein of early Rusko or Excision – if they got into hyperpop, harsh noise, and deathcore, and that's barely scratching the surface.
There is a method to the obnoxious genius of The Jalvin. DJ Craig (one half of the duo with producer Gunkman) recently mentioned in an interview that their framework is simply: what is the funniest, most entertaining thing they can do next? The result is a fully genre-defying exercise in being ignorantly heavy in as many new, unexpected ways as possible. Clipped, speaker-blowing 808s make up the backbone of Bejible, escorting the listener through frenetic, bouncy cascades of expertly-produced dubstep, grinding trap, jazz breaks, nods to early Myspacecore like As Blood Runs Black, rap, vaporwave, dissonant breakcore, and literally everything in between – all made even sweeter by its total lack of seriosity.
Bejible is the zoomer's Incredibad. The Lonely Island influence is fully apparent in its feel-good cypher finale "SWAGZILLA", which may be my favorite song of the year thus far. If it doesn't get you moving and put a smile on your face, I fear you may have finally lost all connection to fun and joy in your life. Don't be sad; just put on the Bejible and go hard like Craig on the next beat.
-CD
Turbid North – The Decline (progressive sludgecore)
The start of 2023 saw Turbid North return after a seven-year hiatus with The Decline, which is their third full-length album. Given the long interval and the band's move from Alaska to Texas and a fairly noticeable shift in sound, however, it feels like a fresh start. While the band have traditionally been aligned with more of a death and doom metal sound, this album veers more towards a sludgy prog vibe, often reminiscent of Tool, Mastodon, and even Alice In Chains at times.
Although certainly diverse, the foundation of The Decline is a distinctly hardcore one, with the involvement of current Unearth bassist Chris O'Toole lending them further, unexpected "-core" credibility. The album starts off slow and brooding, before erupting into frantic, hard-hitting tracks like "Slaves", "Patients" and "The Road" which  sound similar to when Converge go full throttle. There's touches of Pig Destroyer and Napalm Death to be had along the way as well, albeit often contrasted with songs and sections more akin to Cult of Luna or Godflesh at their most downtrodden. The true highlight, however, is nine-minute, instrumental prog odyssey "A Dying Earth", which runs the gamut of everything that came before, perfectly paving the way for the sombre, Neurosis-esque, post-metal closer "Time."
The Decline's genre may be hard to define, but its quality is not. Moreover, while Turbid North may not be a hardcore household name, this album is so clearly distinct from and obviously head and shoulders above anything the band have produced in the past. Indeed, the band I keep coming back to when searching for comparisons are Converge, and if this was the new Converge record, I think people would be suitably impressed. A lofty comparison to be sure, but The Decline is no lesser an album for having the words "Turbid North" on the cover.
-Joshua Bulleid
EYES - Congratulations (metalcore, noise rock, mathcore)
EYES are a Danish metalcore band drawing influence from mathcore, noise rock and hardcore punk. They share members with a number of the Danish heavy-underground-cinematic-universe including some Blog favorites such as LLNN, Telos, and Hexis. If you're familiar with those bands, you might assume that EYES are going to be heavy and in your face, maybe a bit blackened and sludgy around the edges, and more importantly, kick ass. With their new album Congratulations, their 3rd full-length since their 2018 debut, I'm happy to say that those assumptions would be extremely on point.
This is the sort of album that goes straight at you from the get-go and very rarely lets up. Album opener "Generation L" immediately hits you with that grimy guitar tone comparable to other modern metallic bands like Helpless and God Mother. This is matched by equally filthy, gritty vocals bringing a mix of blackened screamo à la Portrayal of Guilt and more noise-rock influenced hardcore punk shouts. Pleasantly, the booming low-end on the grooves really punches through the mix. Everything is loud, and a lot, but never feels too dense or muddying. The more upbeat tracks like "IT'S HAPPENING" lean into their hardcore punk roots more with a bit of southern edge bringing some Every Time I Die energy. More noise rock influence in metalcore please.  
Many of the riffs have this back-and-forth, swirling, deconstructing and collapsing back on itself feel that a lot of mathcore acts thrive on, but here it feels extra tastefully handled, especially in how they work in with their catchy punk energy. It feels like being consumed by a machine that occasionally takes a break to chug a beer. The end-product is an incredibly efficient 10-song, 30-minute run-time that never drags or feels too repetitive. Congratulations is the first real mathcore standout of 2023 so far, in a year that hopefully rivals the calculated chaos that 2022 brought us.
-Trent Bos
Coffin Nail - The Hanged Man (blackened grindcore, deathgrind)
Coffin Nail's 2022 LP, Years of Lead, blasted its way through some of the thorniest, most pissed-off grind to ever hit tape. While this jiffy follow-up doesn't let up in the rage department, The Hanged Man channels all the ire and vitriol this project has become synonymous with in an even darker and more mysterious direction. Eerie samples and mystical, pitch-black lyricism embellish this otherwise in-your-face affair, adding a welcome layer of intrigue to one of the rippingest projects in grind today.
This 25-minute scorcher has no business being this good less than one year on the heels of its predecessor. Tracks like "Hammers and Chains, "Strangling Gallows," and "Brood Parasites" whiplash between meaty stomp riffs, needling blasts, and walloping d-beats that lay a perfectly miserable foundation for the solo flurries, pick scrapes, and full-throated roars that riddle The Hanged Man. Like any quality grind record, nary a minute is wasted here; it's nothin' but asskicker after asskicker, plus a single breather.
Coffin Nail's hyperactive dynamism puts attentive listeners through the wringer with no opportunity for fatigue. The anxiety inducing riffage in "Annegare," the OSDM-y "Sapric Womb," and caveman-meets-mad-genius structure of "These Are Dead, They Feel Not" (replete with some brake-check transitions) are but a handful of memorable moments on a record chock full of 'em. Standout "Excors Sect" almost sounds like Portal taking a stab at grindcore, where the reverbed-to-fuck vocals hurl about a tempestuous three-minute arrangement of chaotic and illegally tasty riffs.
The impeccably heavy production (oof, those tones and those kicks!) maximizes the water-tight songwriting on display throughout, inching closer to finding that signature sound everyone's chasing after. It really feels like now should be the time for this band to "arrive," because Coffin Nail is really starting to realize its potential. Get 'em while they're hot.
-Jordan Jerabek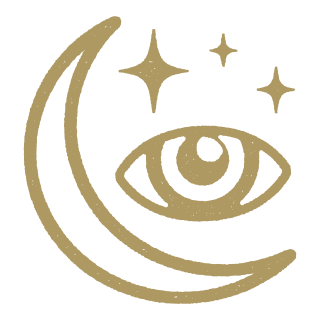 The Crowdkillers
Primitive Rage - Enemies Left to Crush (powerviolence, metallic hardcore)
Enemies Left to Crush is the perfect home-cooked meal; you go and shop for quality ingredients instead of skimping on the cheap stuff, you follow the recipe flawlessly, taking detours only to accentuate the flavors you love the most, et voilà – you have something ephemeral that satisfies on levels you didn't think possible, tantalizing and fulfilling.
Missouri skullcrackers Primitive Rage have been ripping for a handful of years now, but Enemies Left to Crush may be the release that finally puts them on the map. Their crusty, caustic, grinding beatdown recalls the heyday of acts like Nails or Weekend Nachos with a bit more of a modern death metal revival bent, perfectly sticking the landing between parallel realms of brutality. You couldn't ask for something more vicious and dialed-in. A gem for the year right off the bat.
-CD
Skinwalker - Dread (industrial hardcore, noise rock)
Brand new out of Anchorage, Alaska comes a shambling goliath of bouncy industrial noise that feels like the first tricklings of influence delivered by Chat Pile's meteoric rise. Everything about Skinwalker sounds big and loud, from the walls of noise backing huge, sludgy breakdowns to simple production choices like jacking the gain up on everything to the point of clipping. The kick drum hits like a fucking heart murmur throughout most of the EP, sucking the very breath from your lungs in its vacuum. It's a dangerous listen.
Opener "Eyes" vacillates between the noisy Chat Pile plod and more traditional hardcore mosh calling, but the rest of the EP is where things get really interesting. Much of their groovy industrial influence feels like a predilection towards nu-metal, but is crafted in such a way that it mimics the menacing, otherworldly rumblings of groups like LLNN. It's a staggering display of both pure audio carnage and nuanced restraint, keeping it all contained to what looks, on paper, like pretty straightforward beatdown. Skinwalker have that ear for songwriting and killer instinct that signals a destiny greater than the sum of their parts, and I'm already itching for the next release.
-CD
SCALP - Black Tar (powerviolence, blackened hardcore)
An old friend who ran a late night radio hour called The Mosh Is Primal (almost ten years ago at this point) once lovingly dubbed Closed Casket Activities' output as its own microgenre: closedcasketcore. This trademark blend of powerviolence, grindcore, and sludgy, crusty beatdown referred to a lot of adjacent acts like the aforementioned Nails, Twitching Tongues, Harm's Way, Xibalba et. al. While that specific wave of bands has fallen out of favor, the spirit of closedcasketcore is alive and well in California's SCALP.
Produced by Taylor Young (of course), Black Tar is a filthy twelve-minute ride through blistering grind, felonious fight riffs, and a truly acidic atmosphere that will strip the paint off your eardrums. In fact, SCALP sound a lot like the other two bands in this section transmogrified into a single horrifying entity. "Jesus is God" is a clear standout as a pit anthem, but the rest of the record is no slouch. Prepare to be beaten senseless by the pure virulence of "Consumer Ethics" and "Pollute", a back-half one-two punch that'll concuss you just in time for the finale. Black Tar may be a short jaunt, but it's a whole Saw film's worth of creative, upsetting violence.
-CD
Underneath - Nothing Here Is Held Sacred (metallic hardcore)
Pittsburgh metallic hardcore outfit Underneath seemed to have the hardcore scene in a chokehold in January with the drop of their new EP, and for good reason. Nothing Here Is Held Sacred is a menacing twenty minutes of infectious breakdowns, uneasy atmospheres, and piercing panic chords. Nothing groundbreaking for the genre, but the songwriting and performances on these tracks propels Underneath beyond the mere starting point that this EP provides. With "Those That Cheweth Not The Cud" alone, you'd suspect that Underneath were already a prolific and influential institution in 2023, but this Humanity's-Last-Breath-by-way-of-Botch type of savagery is the way and the future.
-Jimmy Rowe
Tactosa - Exit Wounds (old-school deathcore)
A growing consensus around deathcore these days seems to be that it's missing something that made the progenitors of the genre more memorable back in the early 2000s. I'm sure nostalgia plays a significant factor in those takes, and I won't claim to be the authority on what makes deathcore good or not, but one thing is certain: Tactosa are bringing that old-school deathcore sound back in a way that has seldom been heard of late, and feels severely needed. Piercing shrieks, agro shouts, br00tal lows, a mix of death metal riffs and grooving breakdowns that feel like they actually serve a song-writing purpose... these Florida boys got something cooking here with their new EP Exit Wounds. If you've got a craving for that The Cleansing-era Suicide Silence, don't sleep on this.
-TB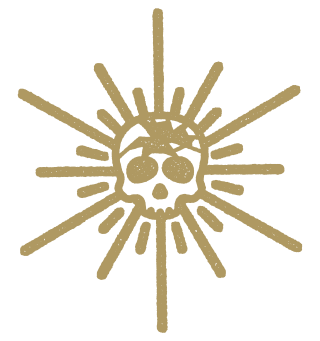 The Circle Pit
Cincinatti Bowtie - Incantation (deathcore)
Oozing Wound - We Cater To Cowards (noise rock, hardcore punk)
Osiah - Chronos (deathcore)
Year of the Knife - Dust To Dust (hardcore)