Greetings, friends! How are you on this fine day? I'm doing quite well myself, I must say; admittedly, my sleep schedule has been extra messed up this past week or so but I'm used to the ebbs and flows of my nocturnal ways by now. Setting that aside, my to-listen list is overflowing with fantastic release to check out, Clutch have released yet another fantastic album, and the seasons are irrevocably inching their way towards Autumn and Winter. As is usually the case for me during these transitional months of chilling air, my ears and my heart turn towards the dreamier, more emotional styles of music and I find myself flooded with all sorts of beauty.
Interestingly enough, none of those albums have made it to the list below but that's more a matter of timing than anything else; I assure you they are coming, and very soon. In the meantime, the list below has enough fantastic music for you. No, seriously; let's delay on that for a second. Hovering over the main entries (which I trust you to read closely and diligently even without my exhortations to do so), we find ourselves in the Further Listening section where we encounter a full host of fantastic releases. Gonemage, Algebra, Destrage, Creature, Warforged, Revocation, Toehider, Tribal Gaze, Aeternam and more and more! It's absolutely overwhelming the amount of incredible music that was released in September.
Which is why I am here with a piece of advice: breathe in. And now breathe out. And take your musical discovery easy for me, if you will. It's quite easy to fall into a sort of feeding frenzy when such a glut of music comes your way. Lord knows I do it every other week (or day) or so. But there are other perspectives on music, those which exalt the slow and the measured, the old and the weathered, the dependent, the deep instead of the plenty. These perspectives, alongside discovery driven by a thirst for the new, also deserve your time and consideration in developing them. In becoming skilled in them. As someone who has perfected the volume-based consumption of music over the last few years, let me tell you: there are whole other aural muscles out there and they are just as powerful as our algorithmic-driven biceps.
So, take it easy. Choose a few albums from this list, perhaps, and take your time with them. Really get to know them; let them sink in. Feel them between your fingers. Or something. Be good friends; the world overflows with beauty and I encourage you to take it in. Just, you know, perhaps in smaller sips. Sometimes.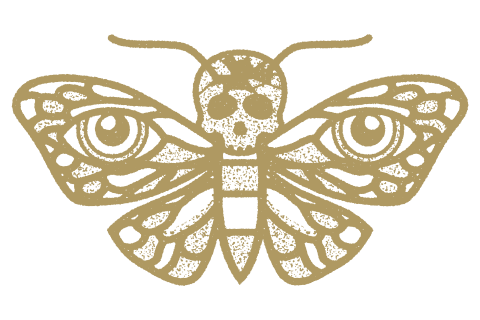 The Callous Daoboys - Celebrity Therapist (mathcore)

Every now and then, an album comes along that immediately imposes a sense of importance and feels absolutely monumental, either in terms of its quality of songwriting and production or its role in the development of an entire genre, scene, or movement. Celebrity Therapist, the sophomore LP of Atlanta-based seven-piece mathcore outfit The Callous Daoboys, is one such record that carries a combined sense of creative spirit and feeling of prominence within its genre perhaps unheard of since Dillinger Escape Plan's 2004 classic Miss Machine.
Of course, comparisons from The Callous Daoboys to Dillinger are easily made as the stylistic lineage is directly connected. Atop the familiar yet expertly crafted blend of stabbing dissonant chords, plinky jazz guitar transitions, and angst-filled throaty bellows, the Daoboys imbue supplemental influences from alt metal, avant-garde, and sasscore. Dillinger did a lot of that as well, of course (well, maybe not so much sass, anyway), but even discounting Dillinger's disbandment, The Callous Daoboys presentation of sounds feels entirely fresh and executed in a way that we've not heard much of before.
Celebrity Therapist most excels in the histrionics it brings to the table within the greater mathcore oeuvre. The genre is no stranger to the Blood Brothers white belt sass of scramz and disco beats – album closer "Star Baby" unashamedly goes there – but Daoyboys offers a different approach at the melodrama with songs like "Field Sobriety Practice" and "What Is Delicious? Who Swarms?" flying within orbit of Panic! At The Disco. The added touch of violin and synths also help sell the showtune vignettes, as well as serving as ornamental flair during the convulsive mathcore of tracks like "Violent Astrology."
What helps to sell Celebrity Therapist as a monumental record is the daring and persuasive performance of vocalist Carson Pace, who employs a versatile vocal range that perfectly accents whatever genre the band happens to be wearing at the time. Further, the lyrics reside somewhere between the bratty righteousness of Greg Puciato to the often folksy and political enigmatic wordplay of Keith Buckley. Lines like "You're not John Wick, you LARPing fuck!" and "your bank account doesn't care when your friend dies" linger long beyond the album's playtime.
At the risk of succumbing too deeply to the pressure to ascribe too many unnecessary superlatives, Celebrity Therapist is a record unlike any other this year. The Callous Daoboys have crafted what is handily one of the most important developments in mathcore we've seen in at least a decade, and they're poised to be genre royalty as the niche movement continues to swing back into prevalence.
-Jimmy Rowe
Holy Fawn - Dimensional Bleed (post metal, post rock)

In a write-up of Amenra's incredible De Doorn last year, I mentioned how I'd been falling asleep to the record. For some, such an admission may seem like a backhanded way of saying "this shit boring". To the contrary for myself, it takes a special kind of music to put my brain in a space of peaceful relaxation and tranquil contemplation powerful enough to send me to the midnight realms beyond. That album was one of the few in the past several years that could do that consistently. The second is Holy Fawn's fantastic sophomore effort Dimensional Bleed. Nearly every evening since release, this record has been my constant companion, covering me in effervescent, ethereal post-metal majesty as I drift. It's a sensational record in any state of being, and I can't recommend it highly enough.
Now, to be clear, I indeed HAVE heard this record in a complete state of consciousness (several times, I might add). It's fantastic, though a departure from a few aspects that made their debut record Death Spells so mesmerizing. While the metallic chops ever-present in Holy Fawn's music persist, Dimensional Bleed sets its sights more intentionally on the shoegaze and post-metal elements of their sound. That isn't to say that Holy Fawn are adhering to the Deafheaven school of complete stylistic shift. Instead, Dimensional Bleed feels like a logical pin on a post-whatever gradient that perfectly fits the band's established aesthetic without sacrificing moments of heft. "Death Is A Relief" is a perfect example of this balance, melding the band's most ethereal sonic meanderings with metallic intensity brilliantly. The doomy charm of "Empty Vials" is also a welcome addition to the generally subdued undertones of the record, bringing a spacy blend of heavy guitar work that juxtaposes brilliantly against the track's massive atmospherics before exploding into a Godspeed-sized finale. It's great stuff.
Far from treading water on a performative level, Dimensional Bleed also highlights the band's maturation process as musicians. Patience is the name of the game here, with each track unfurling with an intentionality and measured pace that allows the album's more explosive moments to feel all the more compelling and powerful. This is also accomplished through some genuinely impressive songwriting that feels equal parts expansive and intimate. For all its glorious atmospherics, it's worth noting that Dimensional Bleed is a deceptively simple record (in the best way possible), stacking classic melodies atop gorgeous synths and electronics in a way that makes even the most straightforward composition feel genuinely giant and gorgeous. It's perfect music to soundtrack soaring into spaces unknown to, and every inch of it feels lived in and intentional.
Those afraid that Death Spells was a one-hit flash in the pan can rest at ease. Dimensional Bleed is everything I was hoping for and more in terms of quality. It's an incredible record front to back and I can confidently recommend it to fans of the post-metal persuasion. Would I love to see the band take a turn toward more aggressive fare in the future? Absolutely. But given the care and quality of their output thus far I'm happy letting Holy Fawn take me wherever they will. Beautiful, ethereal stuff.
-Jonathan Adams
Labyrinth of Stars - Spectrum Xenomorph (blackened death metal, galactic dissodeath)

There are many ways to approach galactic death metal. The term alone probably conjures some immediate recognition in bands like Blood Incantation and Timeghoul, their meandering, star-traveling riffs echoing off distant celestial bodies. Another approach entirely is that of Humanity's Last Breath or LLNN, the crushing, incomprehensible vacuum of the universe given form in walls of sound that have gravity all their own. Nestled somewhere in the middle is where you'll find the side project of Lantlos' Markus Siegenhort and Valborg's Christian Kolf, Labyrinth of Stars, whose debut effort Spectrum Xenomorph offers a dark, dissonant slip into the void.
Dissodeath has been growing on me pretty heavily in recent years, thanks in no small part to the mini renaissance led by acts like Ulcerate it's having. Spectrum Xenomorph feels born of this current wave, with the incessant buzzing of fragmented chords played with mesmeric, inexorable abandon setting the stage for its descent into deep space and the disorientation it brings. Unlike most of their contemporaries, the production is crisp and punchy, forgoing the washed out, crumbling aura of bands like Aeviterne for the rhythmic, spine-bending assault of Meshuggah to drive home the feeling of hurtling into oblivion.
Labyrinth of Stars have dialed in one of the richest sounds in all of dissodeath on Spectrum Xenomorph. Ethereal, extraterrestrial leads and disembodied howls hover just under the surface of the blistering guitars, forging an anxiety you can't shake as the tracks drudge on. "Star Pervertor" introduces us to this cosmic maelstrom right out of the gate, and by the time you reach the disintegrating bliss of "Dissolving into the Eternal Nothingness", you'll have embraced the madness right along with its creators.
The real meat of the record passes a bit too quickly, but that's just for want of more delirious deep space death metal. Our journey ends with "Transmission Delta - Exile", a twelve-and-some-odd minute ambient epilogue punctuated by the eerie ringing of low-power circuitry and fading 808 booms that culminate in the hair-raising poetry of a lonely last transmission. Honestly, it's filler, but it serves a thematic purpose that can't be discredited and wraps the album up in a way that does the whole justice.
There's a quality to this record that's also a bit reminiscent of the final War From A Harlots Mouth album, which could explain why its tape saw release through Simon Hawemann's Total Dissonance Worship label, with Translation Loss handling the vinyl. That's a big double stamp of approval in my book, and you'll likely feel the same once you experience the harrowing glory of Labyrinth of Stars below.
-Calder Dougherty
Reliqa - I Don't Know What I Am (nu-metal, progressive metal)

I'll be honest with you - I've been pretty lukewarm about the whole "nu-metal revival" thing that's been going on for the last few years. However, it's hardly because I don't like nu-metal; I count Linkin' Park's Hybrid Theory as one of my all time favorite albums. It's more that what I love about the genre, and that album in particular, has been sort of missing from the "revival" so far. The kind of metallic sound, blended with electronics, hip-hop, rap, and more has been pretty absent from the new "nu-metal", if I may dare call it something so trite. Instead, I've found that outlet in other bands, like Aliases and SikTh, that have been championing that sort of sound for a few years. Happily, I can now add Australia based Reliqa into my list, as they burst forth with their September release I Don't Know What I Am.
The album spends exactly zero time messing around, opening with a self-titled track that is a fantastic example of what I love about their music. The core of it is heavy, metallic, and thick progressive metal, bordering on the good side of djent while drawing all the correct (and percussive) inspirations from it. Add into the incredible vocals of Monique Pym, lyrics about self-discovery and self-effacement, electronic breaks that get you moving, and a fearless compositional attitude that is not afraid to insert as many flowery, technical leads as it does breakdown, and you've got yourself a dynamic blast of a track. Everything flows incredibly well, which is especially impressive for a smaller band like Reliqa; the production is excellent but, more than that, everything locks seamlessly on the compositional level, expertly built to maintain the track's momentum and impact.
It would have been "enough" if everything on the album was "just" as good as the opening track but that is far from the case. The next track, "The Bearer of Bad News", doubles down on both the breakdowns (containing some absolutely vicious riffs) and on the wider influences, inserting both rap and Middle Eastern influences into its vocals and backing instruments. Other tracks on the album add in arena-rock choruses, growls, varied vocals performances, and more turning this deceivingly short release into a veritable treasure trove of bouncy, impactful, fun metal. If you're looking for something to scream along to, for something that channels the anxieties, angers, and pitfalls of daily modern life but which doesn't take the eyes off the ball of also being varied and engaging, look no further; Reliqa have your number.
-EK
Revocation – Netherheaven (tech death, tech thrash)

Revocation's latest offering sails on down from the cosmos (see 2018's The Outer Ones) and gleefully descends straight into the pits of hell. Netherheaven sees guitarist/vocalist Dave Davidson and co. (now a trio, mind you, after the departure of second guitarist Dan Gargiulo) double down on the death metal sound that has defined recent releases, albeit with the usual progressive flair one would expect from Revocation.
Take "Godforsaken", which showcases crushing riff after crushing riff underneath Davidson's furious bellow, while "The Intervening Abyss of Untold Aeons" offers a piping hot serving of blackened death metal — a new direction for Revocation, but an extremely welcome one. Meanwhile, "Strange and Eternal" is Death worship at its finest, and a fitting tribute to the Schuldiner school of metal.
I'd be remiss to not mention the hair-raising "Re-Crucified", which makes the bold choice to feature two legendary guest vocalists in one go (the late, great Trevor Strnad and the one and only George "Corpsegrinder" Fisher) in one furious track. Netherheaven is yet another home run from a band that has somehow only gotten heavier and heavier over the years, and is an essential listen for anyone with even a passing interest in death metal.
-Ahmed Hasan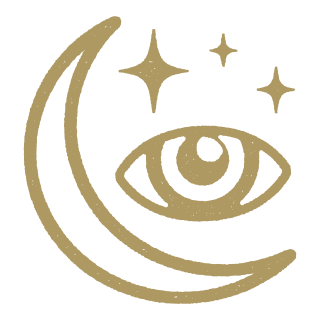 Further Listening:
Tyler Childers - Can I Take My Hounds To Heaven (gospel, country, trip-hop)
Eastern Kentucky's Tyler Childers has fostered a reputation as one of the most creative voices in country music and americana over recent years, buoyed by his strong associations with Sturgill Simpson, who produced his 2019 record Country Squire. His latest release is an album of originals and covers which include some gospel standards, and it comes in three separate presentations: a stripped-back live band, a more produced and "louder" version with additional accompaniment and effects, and experimental takes on the instrumental arrangements that fall into the realm of trip-hop and plunderphonics. The melding of sounds conventional and unconventional to the genre are pretty much Childers' M.O., and it's nice to see an independent country artist taking such risks as this. Plus, I'm biased; as an Eastern Kentuckian myself, it's good to see a regional hero continue to soar.
-JR
Fallujah - Empyrean (progressive death metal)
Don't let the placement of this record in the Further Listening section imply that this record is some B-tier album from the month of September, when it is absolutely one of the best. Bay Area atmospheric death metal act Fallujah have rebounded from their controversial Undying Light record from 2019 and with the help of bassist Evan Brewer and new vocalist Kyle Schaefer, wound up creating what is perhaps their best record yet, returning to the sound the band established in 2016's Dreamless. Empyrean is as its title suggests; regal, ethereal, and elevated technical and progressive death metal.
-JR
Escuela Grind - Memory Theater (grindcore, powerviolence)
Escuela Grind have been on a tear since their inception just a couple short years ago, releasing a pair of EPs and a full-length to well-deserved buzz. Memory Theater marks their MNRK Heavy debut with the legendary Kurt Ballou at the controls, and the result is an empowering, pit-riling barnburner to leave you grinning through bloodied, broken teeth. Familiarize yourself now before they start opening every grind-adjacent tour for the foreseeable future.
-CD
END / Cult Leader - Gather & Mourn (metallic hardcore, progressive hardcore)
Simply put, this split is the pinnacle of the genre. Two of the most well-respected bands working at the bleeding edge of metal, core, and every sludgy, industrial, crusty permutation between have joined forces to show us where the bar lies, and to no one's surprise it's pretty fucking high. This is what split EPs are supposed to be – two tracks each with no punches pulled. I'm a self-professed END fanperson, but Cult Leader's side is easily their best material to date. If you're not a big -core fan but want to know who's leading the pack these days, this is your toe in the water.
-CD
An Abstract Illusion - Woe (progressive death metal)

It has been an absolute pleasure to see how well-received this album has become since we premiered it last month, and for good reason. Despite its relegation to this section, this is by far one of the best prog death albums we'll hear all year. An Abstract Illusion are set to skyrocket to ubiquity if they keep up this level of quality. Woe is everything you could want if you went to the 2008 Progressive Nation Tour, and if you feel called out by that like I did typing it, it's time to smash that play button gramps.
-CD
I Am - Eternal Steel (death metal, crossover)
The third release from MNRK Heavy to make the list this month, Texas' I Am treats us to one of the best renditions of crossover OSDM to date. The riffs just don't fuckin' quit. Ever. It's groovy and sexy and nonstop stank-face fun from start to finish. From the album art to the title to the songs themselves, this is a lesson in still being unabashedly heavy fuckin' metal in the year 2022.
-CD
Sumerlands - Dreamkiller (heavy metal)
One of the best bands in the heavy metal revival is back with their most 80's influenced release to date. Put simply, this is heavy metal as it was first envisioned: epic, unapologetic, emotional, and grandiose. It fucking rules.
-EK
Boucle Infinie – Summit (electronic post-rock, synthwave)
Rémi Gallego's more well known project, The Algorithm, might always be more popular than Boucle Infinie but I will always prefer Gallego when he is "creatively constrained" by the chiller vibes of the project. Summit is an even better release than the previous, conjuring forth effortless visions of endless vistas and urban futurism.
-EK
ColdWorld - Isolation (atmospheric black metal/DSBM)
I've always been kind of… cold on ColdWorld (lol please end my suffering). I appreciate the one-person act's approach to black metal, but have never really felt as fully invested in one of its projects as I'd like. Isolation changed that for me. This is a brilliant record that fans of atmoblack should listen to immediately. Like, right now. It's methodical, majestic, minimal and utterly emotionally resonant. The project's best output to date and one of my favorite black metal records of the year. Sensational stuff.
-JA
JID - The Forever Story (rap)
What else is there to say about this record that hasn't already been said across the blogosphere? JID broke the game with The Forever Story. His flows, schemes, and lyrical creativity are unrivaled in the hip-hop world. It's an absolute rap exhibition, with more memorable sequences and lines than exist in many rappers' entire discography. Get very uncomfortable, Kendrick. The throne is on notice.
-JA
Sonja – Loud Arriver (heavy metal)
Ellende – Ellenbogengesellschaft (atmospheric black metal)
Gonemage – Handheld Demise (avant garde black metal)
Living Tales – Persephone (symphonic prog metal)
Lune – Hymns To The Lunar Realm (progressive black metal)
Skeletor – Blood Empire (heavy metal)
VoidOath – Ascension Beyond Kokytus (death doom, funeral sludge)
Mo'ynoq – A Place for Ash (progressive black metal)
Gaerea – Mirage (progressive black metal)
Miscreance – Convergence (prog death, thrash)
Algebra – Chiroptera (prog thrash)
death's dynamic shroud – Darklife (vaporwave, glitch pop)
Destrage – SO MUCH. too much. (progressive tech metal, mathcore)
Clutch – Sunrise on Slaughter Beach (southern rock, stoner metal)
Creature – Chimerapolis (avant-garde metal, trip hop)
Mindforce – New Lords (hardcore, crossover)
Tribal Gaze – The Nine Choirs (death metal)
Warforged – The Grove / Sundial (progressive death metal)
I Am – Eternal Steel (death metal, hardcore)
Toehider – I Have Little To No Memory Of These Memories (prog rock, prog metal)
Sunflo'er – all these darlings and now me (mathcore, southern hardcore)
Aeternam – Heir of the Rising Sun (symphonic blackened death metal)
Trial – Feed the Fire (heavy metal)