There was something special about the initial wave of modern atmospheric progressive metal that was truly lightning in a bottle. You might say it was… ephemeral. It brought novel, unique ideas to genres that needed them, and felt futuristic yet comfortable and approachable to newer fans of progressive music. I'm talking albums like Cynic's Traced in Air, The Faceless' – Planetary Duality, and The Contortionist's Exoplanet. They all dropped in a span of three years (2008, 2008, 2010, respectively) yet arguably nothing else since in this realm has really touched them. Extremely formative albums for many, all three are still held to such a high standard, and were something of a watershed for the genre. However, it's been sort of a middling affair since then. Now, over a decade later, a new face in the game has emerged from the void (featuring some old faces) to bring back both the ingenuity and nostalgia of those albums, with a new creative approach: The Lylat Continuum.
And yes, I believe that is a Star Fox reference.
Formed by members Chrys Robb, Chris Garza, Ian Turner, and Mike Caramazza back in 2016, The Lylat Continuum sought to infuse that approach to progressive death metal with the timeless sound of ambient psychedelia. To truly get the most out of their upcoming debut album, Ephemeral, the band enlisted veterans in the scene Evan Sammons of Last Chance to Reason on drums, and The Contortionist/ex-Scale The Summit bassist Jordan Eberhardt.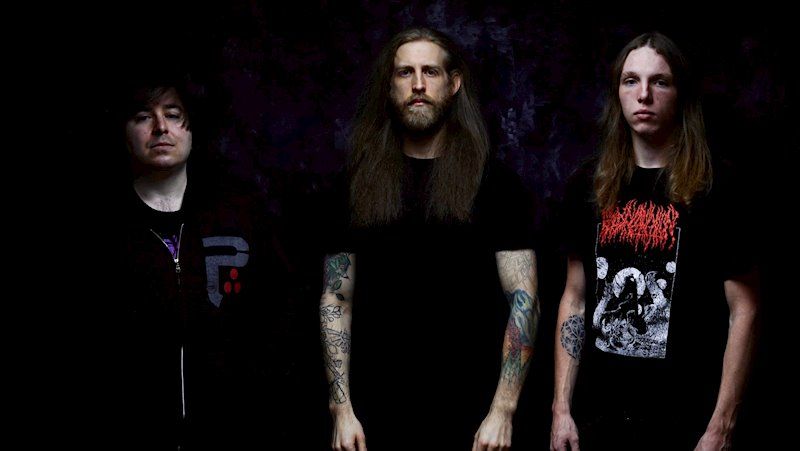 Ahead of the full-length release next month, we're proud to be premiering the third single from the album, the titled track "Ephemeral". This song offers a taste of their technical prowess and songwriting approach, and a glimpse into the space epic they've crafted with this album. Ambient synth tones encompass much of the track, as colorful guitar leads and a thundering low end dance in and out for a spacey yet introspective sound. A mix of harsh low growls and synthesized vocals similar to those of early The Contortionist and Cynic are employed here to augment that sci-fi allusion.
From a conceptual standpoint, the band states: "Lyrically, the album is about a mobile suit pilot who wakes up to a battlefield of dead enemies and allies. Our pilot has been left stranded and appears to be fatally wounded resulting in hallucinations and introspective thought. During this psychedelic trip, an epiphany occurs and action is taken to right the wrongs of the past before his inevitable demise."
I know my intrigue is piqued. Be sure to check out the full album set to release next month, February 19th, 2021 on Bandcamp.