What is there to say about bands with legacies so massive, so influential, that any words written today are just plain redundant? Judas Priest are in the midst of a worldwide tour in support of their 2018 album Firepower. Though a band eighteen records deep into their career might seem like they would start to tire, Judas Priest have time and time again mustered the vigor to sound fresh.
Alongside the monumental monsters of rock were the equally legendary Uriah Heep. With a combined 100 years of heavy riffs from Old Blighty on that massive stage of Rosemont's titular theater, both bands easily rallied to fill the immense venue with their own brand of immensity.
We won't bore you with too many words. Honestly, what is there to say about Judas Priest and Uriah Heep that hasn't been said countless times already? Please check out the photos below from this tremendous performance at the Rosemont Theater!
Uriah Heep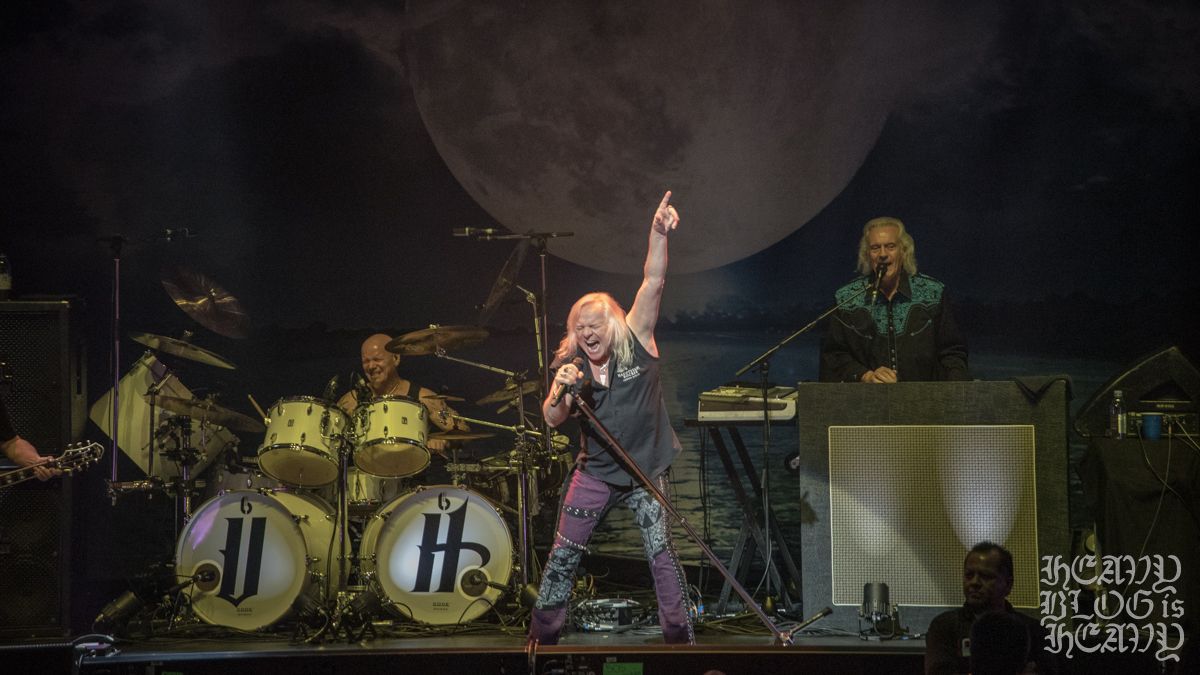 Judas Priest