I first stumbled upon this band back in February in one of the sometimes rare, yet coolest ways to find new good music, opening a local show! Three months later, I'm happy to be premiering the debut single from the upcoming album from Toronto's Parliament Owls. The band emerged onto the scene back in 2017 with the release of their instrumental self-titled EP. This release showcased impressive technical prowess and songwriting ability that blended progressive rock with modern post-hardcore. Two years later, the band has taken on vocalist Devlin Flynn and the previously planned 6 track instrumental follow-up has evolved into a full fledged 10 track LP with vocals. "Cloudseeder" is the first song to be released from the upcoming album, A Span Is All That We Can Boast.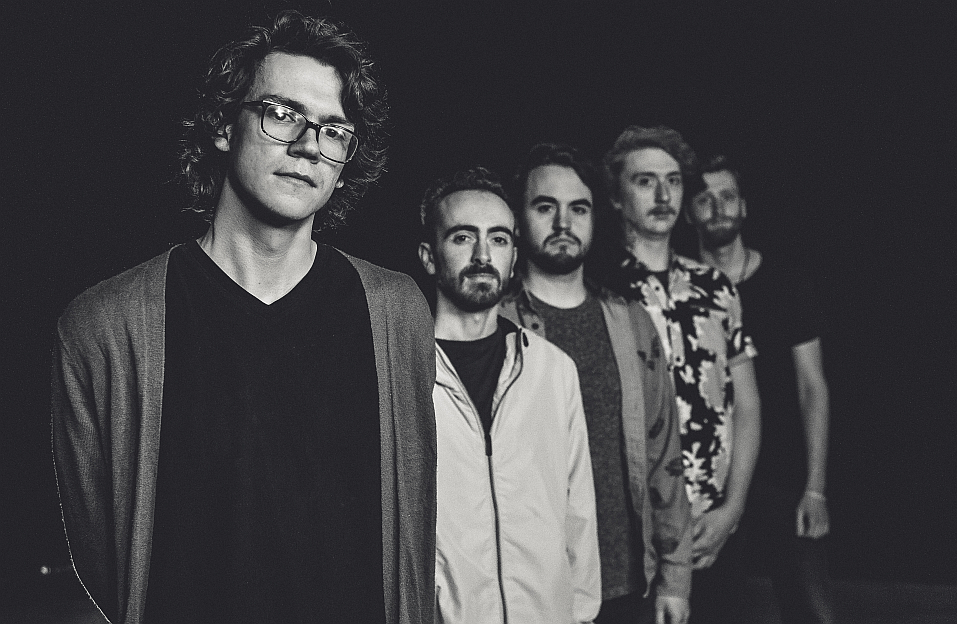 Experiencing them live for the first time I was immediately taken to their sound and ability to utilize this style of vocals with very high energy progressive rock and post-hardcore. As a huge Agent Fresco fan, that was one of the first comparisons I drew in my head. Like Fresco and Leprous at times they play a very rhythmically diverse style with lots of fast staccato riffs, which is layered with melodic vocals that often play off the instrumentation in fun ways. The vocals and general sound tonally also remind me of somewhere between early Fresco and The Mars Volta on the proggier side, with a bit of the edge of Dance Gavin Dance or Rolo Tomassi, all of whom have been quoted as influences on this album.
While this track is one of the more post-hardcore leaning ones on the album due to the guest vocals in part, I struggle a bit to lump it too into the ballooning 'swancore' bubble. They're of that side of the scene with Eidola to me who keep the progressive elements more favoured then the post-hardcore but do employ some of my favourite traits of that style. The funky little riffs and contrasting flourishes of heaviness keep things fresh, but my favourite part is probably when things slow and Devlin really showcases his soaring melodies and range over a climactic post-rocky breakdown.
Parliament Owls features Marcus Sisk on Drums, Joey Martel and Jesse Schafer on Guitar, and Hayden Crocker on Bass, all of whose instrumental individual talent is really on display here on "Cloudseeder", which they've also called on close friend of the band Brody Post for to provide additional vocals. They're happy to showcase their new and evolved sound that should catch a lot of people off guard at how refined and polished this is for a debut full length, which is really among some of the strongest music in this style I've heard since Eidola's Degeneraterra and Good Tiger's debut. About the album, Devlin states:
"The album largely is about the search for stability in an ever-changing, fluid universe. Heartbreak, emotional self-harm, thriving, failing, growing and wilting- to be a creature is to be an active member of the currents. The themes are quite close to home. We hope this album will help people find peace in this beautiful mess."
"Cloudseeder" is a new beginning for these fellow Canadians and I look forward to seeing how far they go. Stream the track below now via bandcamp, and stay tuned for further singles coming soon and the release of A Span Is All We Can Boast later this year.
You can also find Parliament Owls on Youtube, Facebook, Spotify.