Baroness stand stalwart at the precipice of their upcoming release Gold & Grey, offering us delightful glimpses in "Borderlines" and "Seasons," while Deafheaven are touring hard for their surprise hit in Ordinary Corrupt Human Love [review] while even further blessing us with new, unmitigated black metal offerings like "Black Brick." And the whipped cream on top of this delicious tour sundae included Swiss giants Zeal & Ardor doing…whatever it is exactly Zeal & Ardor does. An odd tour package if there ever was one, but we're all the more blessed for it.
The Riviera Theatre is by no means a small venue. Sweden's ghastly Ghost once hosted a haunting sold out show at the 2,500 cap venue in 2015, while Mastodon and Gojira performed similarly the year previous. Even for a city as big as Chicago, cramming over 2,000 individuals into a venue for a couple of hours is a monumental, seemingly impossible task.
It comes as no surprise that Baroness and Deafheaven together would be enough to shuffle in hundreds of roaring fans to fill one of Chicago's largest auditoriums, rivaling even the equally large House of Blues.
It's easy to write off Deafheaven after the massive success they garnered with Sunbather, with New Bermuda hitting just a bit differently and Ordinary Corrupt Human Love still a little more. Wherever your tastes may take you with the band, however, their live performance is impossible to deny. Having seen Deafheaven perform quite a few shows, from larger venues like Chicago's Metro to small stages like Subterranean, this performance as a co-headliner for Baroness can be easily and readily regarded as one of their best.
Vocalist George Clarke is one of the rawest performers in the rock scene; his shrill screams still leaving an impression after years of touring, his amorphous energy billowing  and expanding to an unknowable expanse, his tall, thin body projecting this unrelenting force to hundreds of screaming fans. Truly a sight to behold and one that so readily magnifies an already energetic band.
With the addition of Gina Gleason on guitar, Baroness' live show is soaring higher than ever. The on-stage chemistry she and John Dyer Baizley share is something bands could rarely hope to capture in welcoming a new member. Gleason is truly a special addition, offering a relentless, spirited performance, and the guitar chops to back up every elevated instrument, every circular dance, every stomped foot, and every shared glance. It's quite rare when a change in personnel creates a different mood all together, as Baroness' previous performances were solid, but lacking a certain je ne sais quoi.
Thankfully, it seems that Baroness have found that something now. Going into the Gold & Grey cycle, the band seem to have a renewed sense of direction, even though this album will bring a close to the chromatic installments. However, this can only mean that this incarnation of Baroness will see its end and a new one will take its place; one with revived and improved vigor, and a different, passionate direction.
Due to a snag with our photo pass, we were unable to capture Zeal & Ardor, but please still enjoy the photos of Deafheaven and Baroness in their most crushing live performances yet.
Deafheaven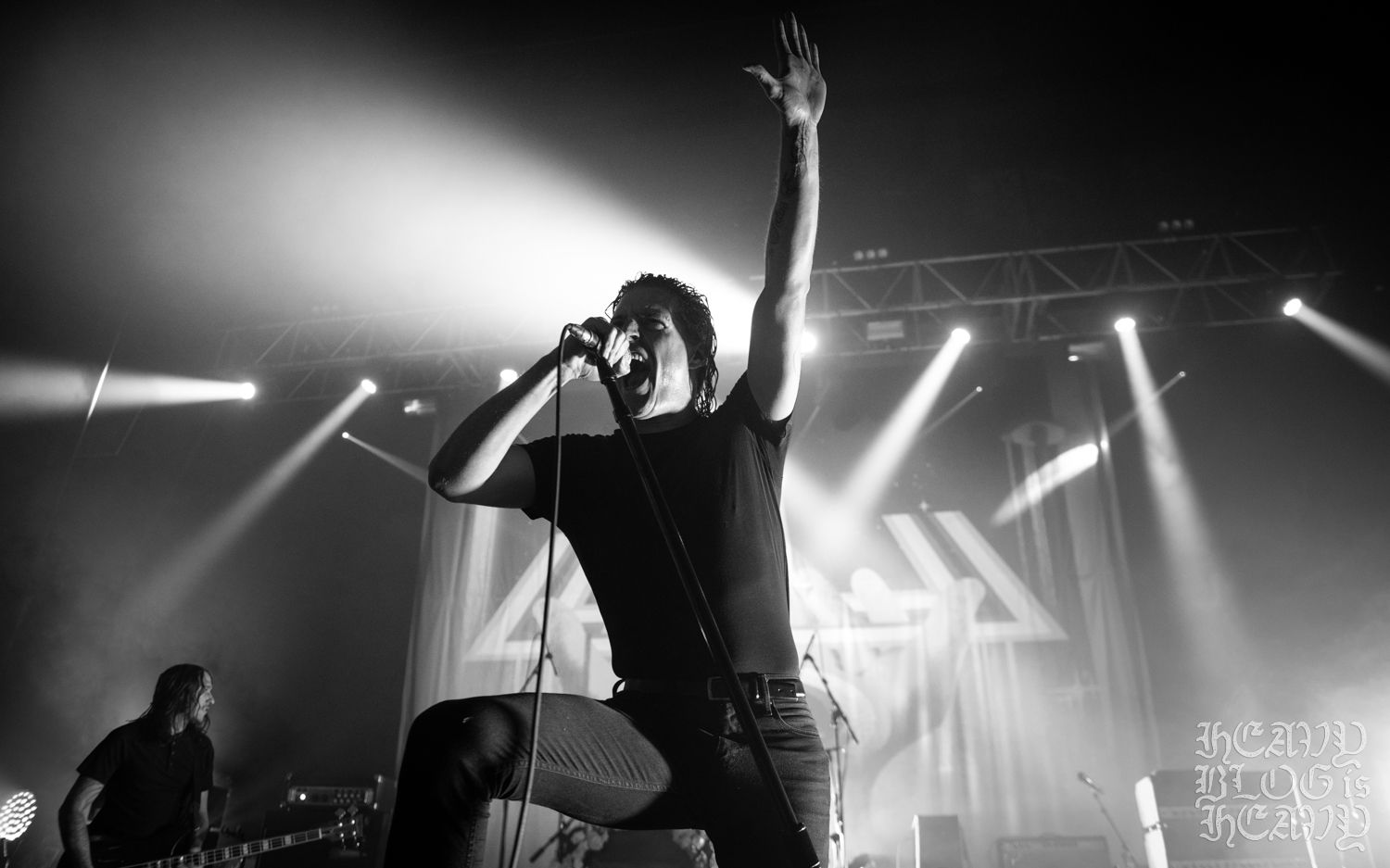 Baroness