Maryland foursome Clutch have recently wrapped up their tour for the newly-released Book of Bad Decisions [review] to monstrous effect. With packed houses on all dates, Clutch continue to prove themselves as one of the driving forces of southern-style rock, despite hailing from the colder north.
Chicago's Concord Music Hall has been home to a many great shows over the years, hosting beloved tours like Faith No More's 2015 comeback tour and the more recent Perturbator's domination across North America. It seemed wise to offer the stage to Clutch in honor of their twelfth release.
In tow with the band were powerful twosomes Inspector Cluzo and Big Business; each half the size of Clutch themselves, but with all of the huge rock energy imaginable. Inspector Cluzo hailed from Mont-de-Marsan in southwestern France while Big Business offered their riffs from Seattle.
We were unfortunately unable to capture Inspector Cluzo on stage due to a logistical issue, but we assure you that they sounded immense despite their diminutive band size. Pictures of Big Business and the mighty Clutch are available below!
Big Business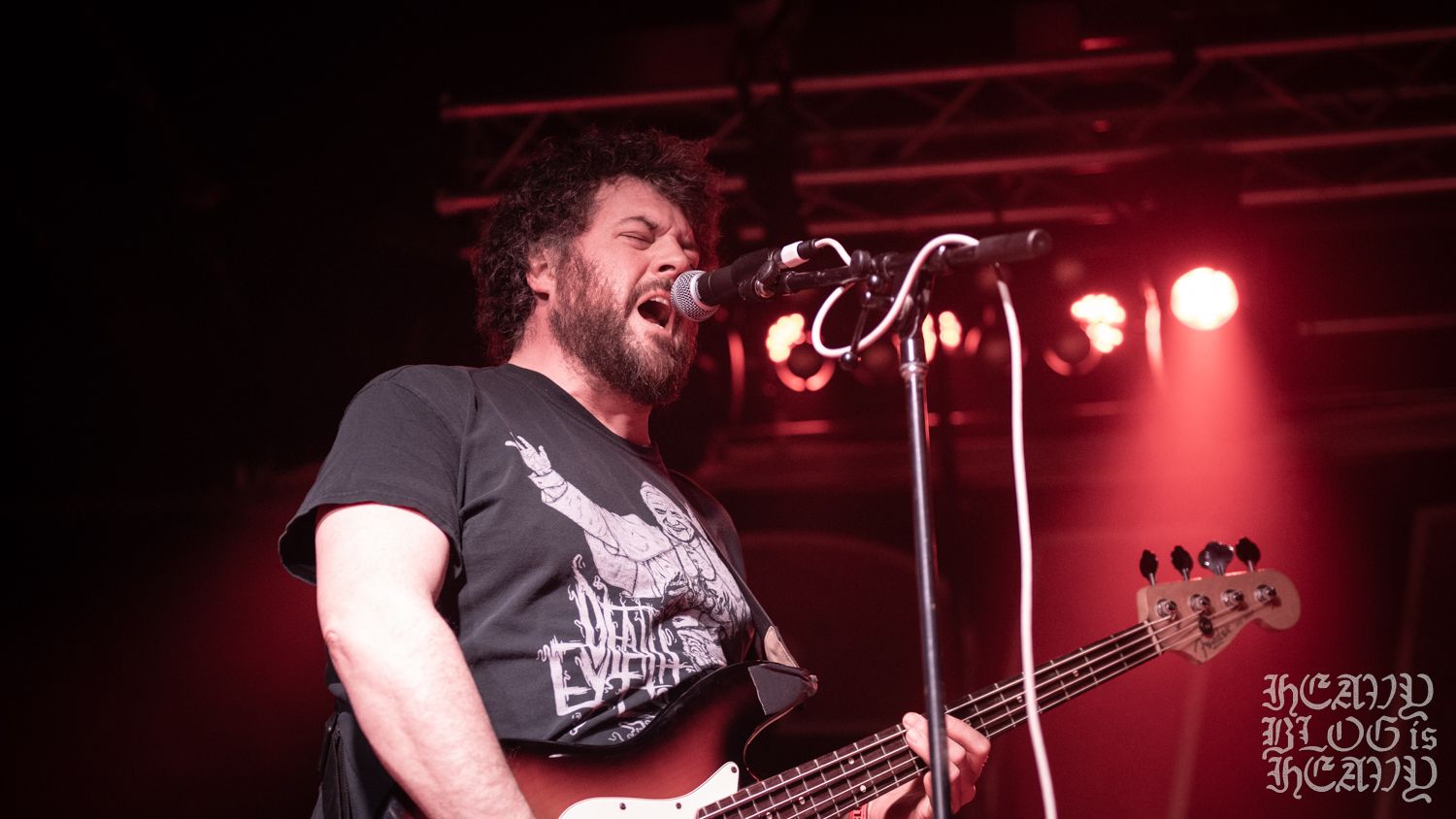 Clutch