When Brighton, UK post-metal act The Mire released their initial offerings Vol. I and Vol. II in 2009 and 2010 respectively, they earned the fandom of not just the Heavy Blog is Heavy staff, but they turned heads among fans of the genre and made waves in the British metal underground thanks in part to the band's succinct style of songwriting and haunting sense of melody and atmosphere.
"When we first started out, one of our early mission statements was to try and trim the fat, song length-wise," explains frontman Robin Urbino. "As a fan of post metal, I sometimes found myself becoming impatient with the slower, more repetitive aspects of the style. I think from the outset, the goal was try and do something a little different via traditional song structure and a more groove-based feel."
The Mire's formula for making post-metal more accessible was critically successful. Building upon the hype generated by their first round of EPs, the band's first proper full-length Glass Cathedrals finally came in 2014 after much delay. Its independent release via Bandcamp was a bittersweet solution; internet circles buzzed with positive criticism, but behind the scenes, failed record label backing set in motion a series of events that would ultimately lead to The Mire's disbandment.
"We watched a lot of really exciting opportunities fall through at the last minute, and I think that killed it for some of the other guys who were hoping for more exposure."
When the record deal and touring plans never materialized, much of the band became discouraged and moved on, leaving Urbino to his own devices as he completed work on what would be The Mire's final release, the dark and ethereal Vice Regalia.

"For me, the main goal was always to put out a worthwhile full length, anything beyond that was a bonus. Personally, I've never really cared about that part of it, I was definitely more interested in the writing and recording side of this project and the older I get, the less inclined I am to go through the motions in terms of playing live and touring. This understandably put me at odds with other members of the band and I think this became a source of tension between us.
"After finishing Glass Cathedrals, everyone essentially went their separate ways and the band became a studio project with me as the only member left."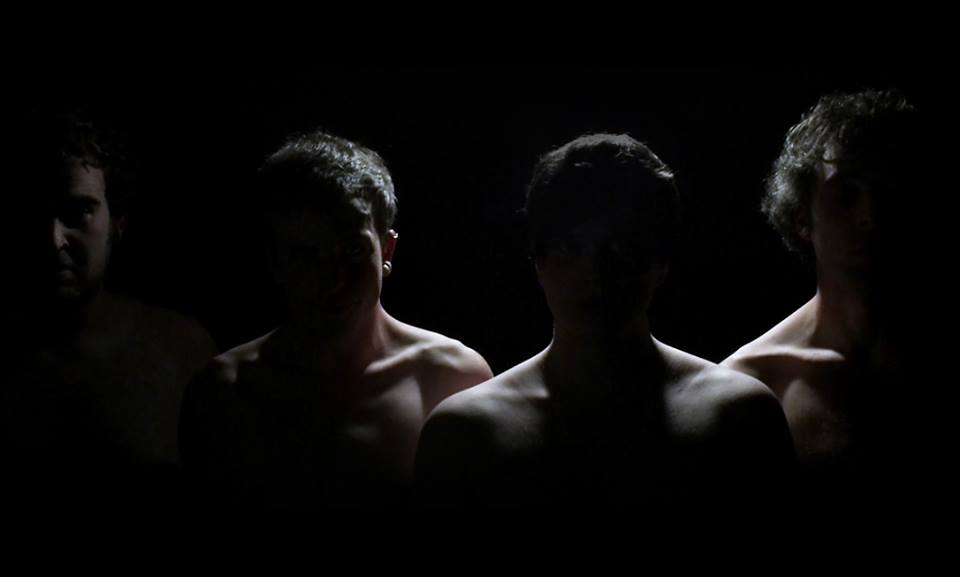 The Mire, 2013
The falling-out, consciously or not, created an environment for Urbino to explore some new ground for the already forward-thinking project. Vice Regalia sports some black metal influence in a context not typically seen very often; hook-laden singing and violins build up blackened riffs and blastbeats on "Hell Libertine" and "Vice Regalia," both keeping in step with contemporaries such as So Hideous while also pushing the sound to its limits in terms of accessibility.
"I really wanted to see what would happen if I mixed some black metal into The Mire's sound. I wasn't that interested in doing another post-metal influenced record, as I feel like that element had been explored thoroughly on our earlier releases."
Elaborating on the idea of avoiding redundancy, Urbino relates,"the end was inevitable, but I felt like I needed to record this one last EP before I could also move on. At this point in time I feel like I've said all I want to say via The Mire and it feels right to stop now."
Vice Regalia is a no doubt a powerful statement that brings the band to a close, affected in a way that implies that it is self-aware in its own demise. It's a shame to see a band with as much promise as The Mire fade away, but with a finale so dynamic, melancholic, and unforgettable, it would be a disservice to hear the passion disappear.
As Urbino puts The Mire to bed with "Vice Regalia"'s fittingly bleak lyrics — "And just like all things that shine… As the sun must burn out in time, it all fades" — he promises that he isn't done with music for good.
"Yes, I will definitely continue to make music and I'm looking forward to whatever comes next.
"No idea what that is yet, though."
---
Vice Regalia is available now via Bandcamp at a name your price download option. Stream the EP in full below.