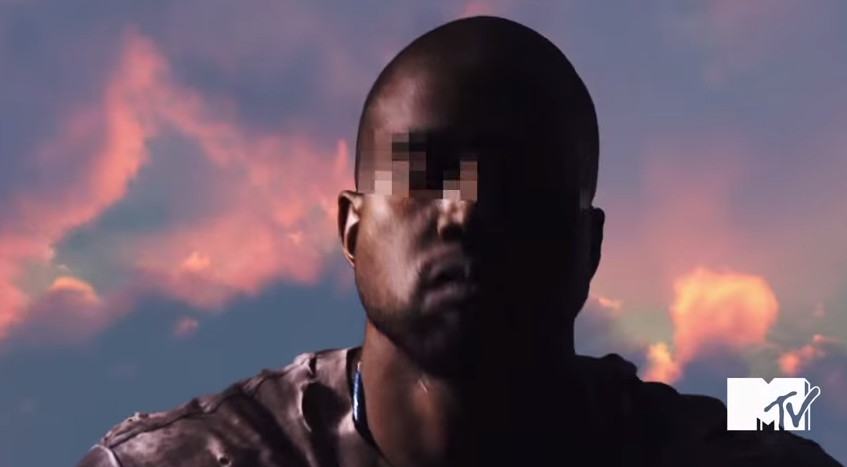 Detroit's The Armed are quietly taking over the fine art form of music video. We've already shared with you the video for "Forever Scum", a high definition destruction of a record player that is utterly mesmerizing to watch. Since then, the band have released a pair of clips that rank up their with the best music videos from recent years. It seems that the band are not willing to settle with releasing music for free (their new album untitled can be downloaded for gratis, along with the rest of their discography) as they keep pumping out these amazing audio-visual works of art. Head over the jump to watch the brilliant videos for "Polarizer" and "Paradise Day".
Let's start with the clip for "Polarizer". While it contains no original footage, the splicing of hundreds of clips from radio artists becomes a singular entity on its own. The editing style means that if you blink, you might miss a clip from an Attila or Nicki Minaj video. Pretty much any popular music video released in the last few years makes an appearance, but with a twist. The blurring of many of these artists eyes could very well be a smart metaphor for the faceless, generic nature of music today. The MTV branding over this video serves to show how replaceable that all of these clips are; can you place the songs where these videos come from? I certainly can't for the most part. Stick this hyper stylized video alongside the shotgun blast of a track like "Polarizer" and the whole experience is pretty jarring. Oversaturated with sound and lookalikes, this attack on trending artists is as subtle as it is simple. It's just crazy that no one has done this already.
Now, on to "Paradise Day". Turned into a short film, the video for one of the most raucous, party hardcore anthems you'll ever hear is so perfect in it's execution. The full blown riot incited by a greasy, office worker (dressed to perfection to fit every stereotype about THAT creep in your office) is glorious and carefree, with people moshing, shotgunning beers and punching fuck out of a dartboard. It's an unbridled outburst of passion that most of us would welcome. It's hard to think of a music video quite as fitting to a song as this. What makes this video such a highlight for me, is the leering build up to all of the mayhem. Tracking shots of our main character, wheeling his mail bin and pulling up to a drive thru serve more purpose than just to set the scene. It's shit that we all have to do in some form or another before we get to hit the karaoke bar. Sitting in an isolated cubicle staring at a picture of somewhere we want to be or someone we want to be like; the situation differs for all of us, the message is the same. While our party starter doesn't seem to actually have the confidence to follow through with it, the fantasy sequence looks like the right kind of fun.
While I may have missed the mark completely, in terms of the messages behind these clips, a great music video is just like a great record. You get to take from it what you want and each individual is going to look at it a little bit differently. I can't talk about how fantastic untitled is so if you have a click or two left in you, check the album out below and get fucking rowdy with Detroit's best/worst kept secret.
-MM